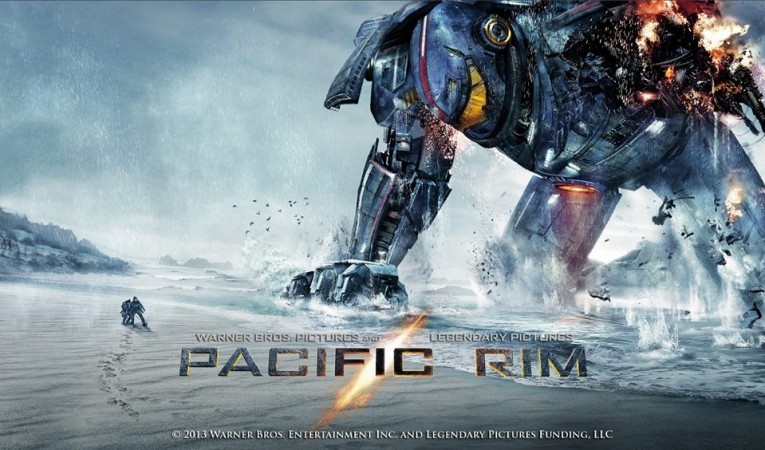 Steven S. DeKnight will direct "Pacific Rim 2," the sequel to Guillermo del Toro and Travis Beacham's epic 2013 action-adventure movie "Pacific Rim," as confirmed by Legendary Pictures.
According to Deadline, based on the characters created by del Toro and Beacham, the script of the movie is being written by Jon Spaihts. Spaihts also co-wrote the script of "Prometheus" along with Damon Lindelof.
Thomas Tull, Jon Jashni, del Toro and Mary Parent will be producing the movie, while Jillian Share will serve as the executive producer. "Pacific Rim 2" will mark DeKnight's directorial debut.
Recently, DeKnight served as the executive producer and head writer of Marvel's Netflix series "Daredevil." He is known for creating the highly acclaimed series "Spartacus" that garnered international popularity.
DeKnight has also directed and produced television series such as Joss Whedon's "Buffy the Vampire Slayer," "Angel and Dollhouse" and "Smallville." Made in 3D, "Pacific Rim 2" will be distributed by Universal Pictures worldwide and will also be released in the IMAX format.
Even though "Pacific Rim" received a mildly positive response from both critics and fans, it was a commercial success. It grossed $411 million worldwide and about 75 percent of that came from overseas. The movie garnered $111 million in China, where it was a huge hit.
Set in the 2020s, "Pacific Rim" tells the story of a dystopian future where Earth is at war with the Kaijus – colossal monsters which have emerged from an inter-dimensional portal on the bottom of the Pacific Ocean.
To combat the monsters, humanity unites to create the Jaegers – gigantic humanoid mechas, each controlled by at least two pilots whose minds are joined by a neural bridge.
Focusing on the war's later days, the story follows Raleigh Becket, a washed-up Jaeger pilot called out of retirement and teamed with rookie pilot Mako Mori as part of a last-ditch effort to defeat the Kaijus.
Coming Soon has stated that "Pacific Rim 2" is scheduled to release Dec. 31, 2018, in 2D, 3D and IMAX 3D.