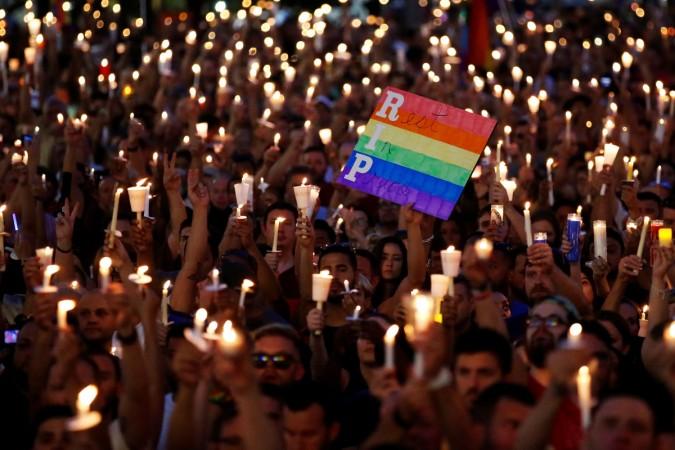 A December 2015 Facebook post of a man named Pablo Reyes had seemingly predicted the deaths of Prince and Muhammad Ali. Besides that, Reyes had also written about the possibility of Hillary Clinton becoming the first female president of the U.S. and hinted at tragedy striking the nation in the form of a mass shooting. The Facebook post went viral shortly after the Orlando shooting that killed nearly 50 people.
"Call me crazy but in 2016 Hillary Clinton will be the first female president, the world will go crazy over the death of a gorilla, Prince will die, Muhammad Ali will die, Kimbo Slice will die, Donald Trump will die. The USA will experience the worst mass shooting... I'm not trying to scare anyone, but you'll remember my name," Reyes noted on Facebook.
Soon, a number of people started expressing wonder at the accuracy of Reyes' predictions. But a closer scrutiny of his Facebook history revealed that Reyes is no modern day Nostradamus. He was just smart enough to use the edit option to modify a post from December 2015.
A good number of people soon took to Twitter to warn others the truth about Reyes' predictions.
When will humanity stop being gullible?! A simple check shows this Pablo Reyes created a… https://t.co/vY0NFMEKHY pic.twitter.com/gtpLWCSsOV

— Bar Baric (@Bar_Baric) June 14, 2016
So, Pablo Reyes went viral because many don't know about the Facebook trick. BRAVO! Guys learn to use Google it reveals SECRETS — Kemi Ariyo (@d_problemsolver) June 13, 2016
I'm sure @realDonaldTrump is currently looking all over the world for Pablo Reyes. pic.twitter.com/4eJQc3sBQk

— Ricky Sharks. (@Twickta) June 13, 2016
Who is Reyes? According to the information available on his Facebook profile, Reyes lives in Dallas, Texas, and he is a marketing executive at Huzlers, the satire website that has previously fooled a number of people with its death hoaxes. The website describes itself as "the most notorious fauxtire entertainment website in the world founded by Pancho Villa in 1922. Shared by trillions around the world."