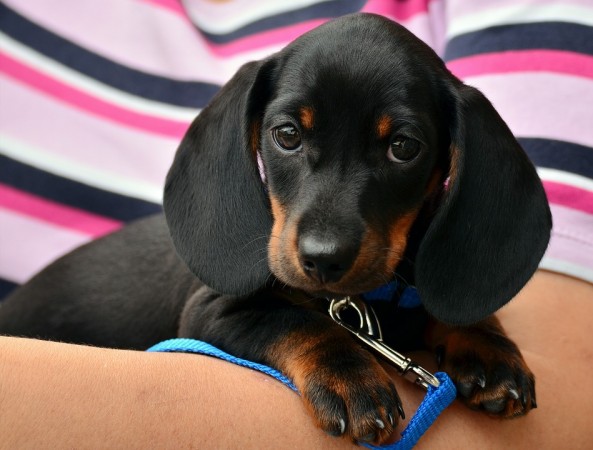 A new research recently revealed that owning a dog can reduce the risk of suffering a premature death. It showed that dog owners have a lower risk of death due to cardiovascular disease or other causes.
Swedish scientists used national registries of more than 3.4 million people aged 40 to 80 with no history of heart disease to study the association between cardiovascular health and dog ownership.
According to the researchers, dogs help in lowering loneliness, which has been described as 'akin to a chronic long-term condition' and linked to several disorders including cardiovascular disease and dementia.
The participants of the study were followed from January 1, 2001, to December 31, 2012, or until they died, if that was sooner. Since dog ownership registration has been mandatory in Sweden, it enabled the scientists to uncover pet ownership with any later diagnosis of heart disease or death from any cause. It was found that older people who live alone are 33 percent less likely to die over the next 12 years if they have a dog, Daily Mail reported.
Lead junior author, PhD student at the Department of Medical Sciences and the Science for Life Laboratory at Uppsala University, Mwenya Mubanga said: "A very interesting finding in our study was dog ownership was especially prominent as a protective factor in persons living alone, which is a group reported previously to be at higher risk of cardiovascular disease and death than those living in a multi-person household."
Mwenya Mubanga added: "The results showed single dog owners had a 33 percent reduction in risk of death and 11 percent reduction in risk of cardiovascular disease during follow up compared to single non-owners."
The canine pets not only offer companionship but also boost non-human interactions. Moreover, they boost physical activity via a walk, the researchers add.
The researchers also mentioned that dogs may strengthen the gut bacteria of humans which has previously been linked to a stronger immune system and maintaining a healthy weight.
"Another interesting finding was that owners of dogs from breed groups originally bred for hunting were most protected," Mwenya Mubanga mentioned.
The findings were published in the journal Scientific Reports.