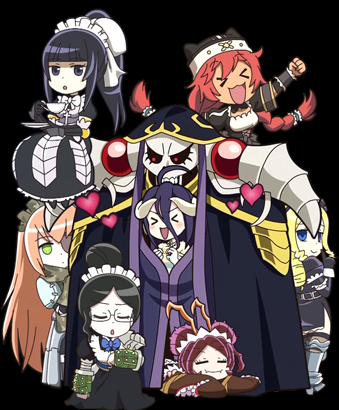 New speculations regarding popular anime series "Overlord" suggest that Season 2 of the anime will be released in the second half of 2016.
The rumours state that if the first season of the series does well on streaming websites, especially J-One and Anime Digital Network, Season 2 can get a spring release date.
According to My Anime List, the online streaming services of "Overlord" Season 1 have received positive response from outside Japan, hence, encouraging the creators to come out with another season.
Reddit has reported that the manga version of "Overlord" has enough material to build up the story of the second season of the anime series.
As stated by Overlord Wikia, Season 2 of "Overlord" will feature fortified Carne Village, where Lupus Regina will be residing.
In Episode 13 of Season 1, Albedo, the lead character of the series, mentioned Lizardmen, which are a group of criminals in the manga series. However, they have never been featured in the anime series.
Other speculations suggest that Brain and Gazef's meeting with Sebas and Solution refers to the events from "Overlord" volumes 5 and 6.
According to When-will.net, the release date of "Overlord" Season 2 is yet to be renewed as the website has claimed that Madhouse Studio – the production studio of "Overlord" anime series – has not officially confirmed whether the production of Season 2 has started or not.
However, Madhouse has not confirmed the cancellation of the show, hence, fans have high hopes that Season 2 will get an air date soon.
The plot of the second season will revolve around the character of Momonga, a professional video-gamer, as reported by Release Date.
In Season 1, Momonga got stuck inside an online video game called "Yggdrasil" where he was captured by an evil and a powerful warlock who had numerous servants and lived in a huge castle.
Season 2 of "Overlord" anime series will feature politics between different nations, while emphasizing on Nazarick, as mentioned by Disqus.