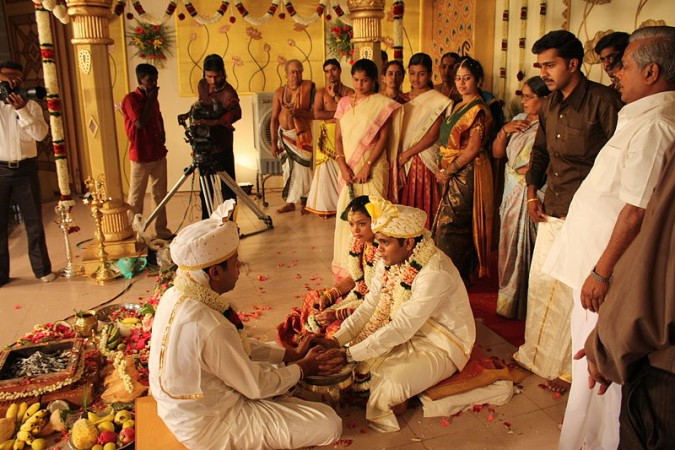 More than half of India's youth prefer arranged marriages to love marriages, says a survey by a leading matrimonial portal.
"Despite the increasing trend of love marriages in India, more than half the youngsters still depend on their parents to find their partner," says the Shaadi.com survey.
About 3,600 youngsters, in the age group of 24 to 35, from different cities of the country have taken part in the survey.
The report by Press Trust of India says Majority of respondents, about 50.1 per cent, said they would rely on their parents to find a partner while 31 people said they would prefer finding their partner online.
Another 12 percent would go meeting new people through their common friends, whereas, six per cent mentioned their work place as an ideal way to find new people.
The survey was conducted to understand how people's habits have evolved over generations.
When asked about the qualities they are looking for, 37 percent revealed that they need someone like-minded. At the same time, 11 percent considered for being presentable.
About 30 percent gave importance for the educational qualification of their partner whereas more than 21 percent gave preference for the occupation. The remaining one percent gave miscellanious answers.
Premanshu Singh, associate vice-president of the portal, told the PTI that the survey reassures their belief in marrying people's match-making needs with technology to deliver happiness across generations.