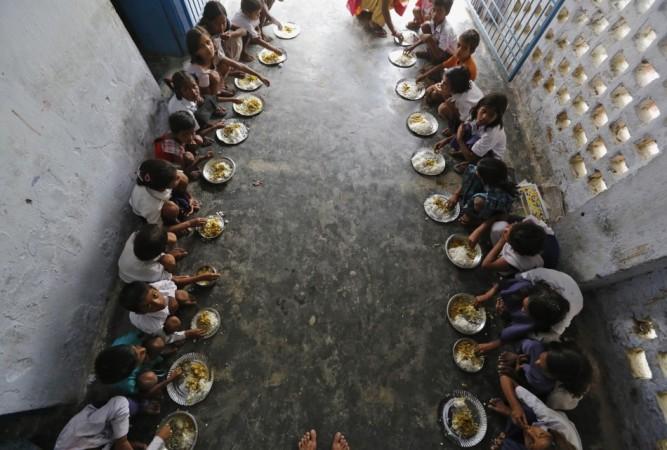 Mid day meals continue to be a menace across the primary and middle schools of the country, as more than 50 school children fell sick after lunch on Thursday, at a government primary school in Sukarwada village in Madhya Pradesh.
The children reportedly complained of nausea, vomiting and stomach ache after eating their mid-day meal, which was served on Thursday afternoon in their school.
They were then immediately rushed to nearby hospitals – Hoshangabad District Hospital and Babai Civil Hospital, according to IBN Live. Around five or six of these children are said to be in a critical condition. The rest seem to be stable at the moment.
The contract of the self-help group, which was responsible for preparing the mid-day meals, has been cancelled by the district administrator and two people who worked in the self help group have been suspended. The teacher who was in charge of the mid-day meals at the school has also been suspended.
Worm Found in Mid-day Meal in Chandigarh School
Another mid-day meal disaster was avoided after insects were found in the mid-day meal of a school in Chandigarh, on the same day.
These insects were detected just in time before the meal was about to be served to the children, according to Tejinder Pal Kaur, the Principal of the school. The insects were detected by the members of the School Management Committee.
They immediately contacted the Education Department, who sent down Deputy District education Officer Shiv Kumar, Director of School Education Chanchal Singh, and Director of Public Instructions (Schools) Kamlesh Kumar. The three officers immediately sent the food back to Hotel Shivalik View, owned by the Chandigarh Industrial and Tourism Development Corporation Ltd. (who prepared the meal), after taking a sealed sample of it.
Sources say that the 43 other schools were served the same food by the hotel. However, none of these 43 schools have filed any complaint about the food that they received. Any action, if taken, will only be done so after the directions given by the Health Department.
Earlier this week, 59 children fell ill after consuming the mid-day meal, in a school in Madhya Pradesh.