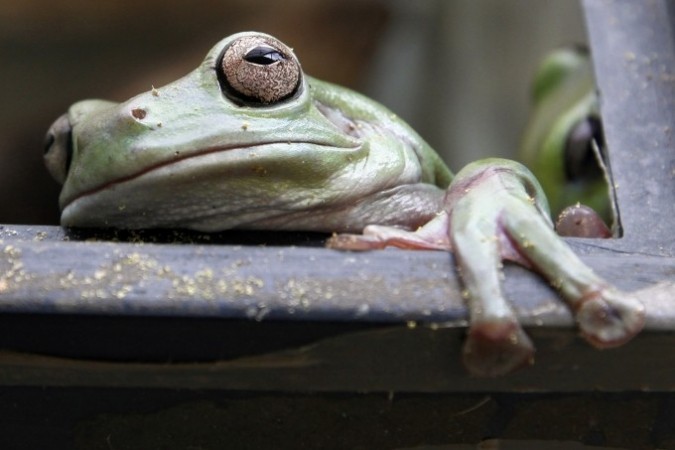 The World Wildlife Fund (WWF) has listed 367 news species which were recently discovered in Greater Mekong, according to a new report.
A giant flying squirrel, a fish that mates head-to-head, a skydiving gecko, a flying frog and an eyeless spider are among the list of new entries.
Researchers explored the area for two years - from 2011-2013 - and found that the Greater Mekong Subregion houses several new species: 290 plants, 24 fish, 21 amphibians, 3 mammals, 28 reptiles and 1 bird, according to the WWF report.
"The species discoveries affirm the Greater Mekong as one of the world's richest and most biodiverse regions. If we're to prevent these new species disappearing into extinction, and to keep alive the hope of finding other fascinating creatures in years to come, it's critical that governments invest in conservation and green growth strategies," said Dr Thomas Gray, manager of WWF-Greater Mekong's Species Programme.
Since 1997, close to 2077 new species have been discovered from the Greater Mekong area, which comprises of Cambodia, Thailand, Laos, Myanmar, Vietnam and China's South-western Yunnan Province.
The new species of flying squirrel was apparently identified from a meat market. Similarly, the Cambodian Tailorbird was found in a regular expedition for avian flu tests in 2009.
Among the list of weird species, the transparent fish has a complicated anatomy. The fish, Phallostethus cuulong, has its sex organs behind the mouth, and mates head to head.
Meanwhile, Helen's Flying Frog was first seen in Vietnam. The huge green frog uses its webbed hands and feet to escape from its predators, by jumping from tree to tree, and breeds in rain pools.
"Lowland tropical forests are among the most threatened habitats in the world due to human pressures, such as logging and degradation. While Helen's Tree Frog has only just been discovered, this species, like many others, is already under threat in its fast shrinking habitat," Gray added.
Another high-flying creature is a new species of parachute gecko (Ptychozoon kaengkrachanense), discovered in the dense forest in western Thailand's Kaeng Krachan National Park. The gecko extends its flaps of skin on its sides and between its toes, in order to glide down from branch to tree trunk.
"Kaeng Krachan National Park is within one of the least explored areas in Southeast Asia - a transboundary wilderness with adjacent areas in Myanmar. It's the beating heart for species recovery in Thailand and Myanmar, hosting one of the world's most significant tiger populations. Discovering new species here confirm the importance of conservation efforts by WWF and partners in this awe-inspiring place." added Dr. Gray.