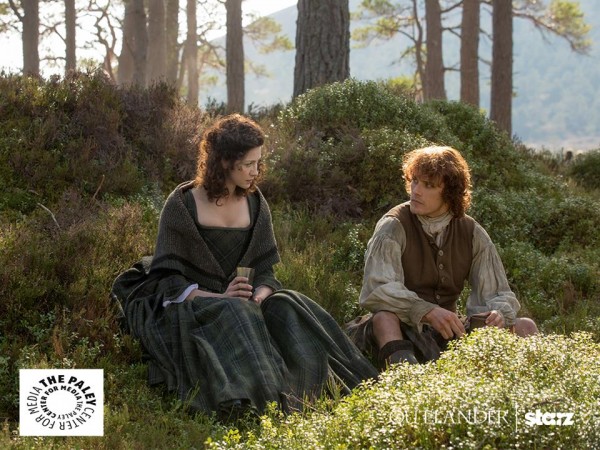 The upcoming episode of "Outlander" will see Jamie and Claire travelling to his home, Lallybroch, and fans will once again get to see a naked Jamie when he indulges in some old-fashioned skinny-dipping.
As fans of "Outlander" book series know, the scene takes place when Jamie has to fix the mill wheel at Lallybroch, and he loses his red trunks.
When asked if too much nudity and sex were being featured on the show, actor Sam Heughan replied that they were trying to stay as close to the source material as possible.
"No absolutely, it's not old hat! You know, it's a part of the books, it's all in there in the books," he told E!Online, adding that the skinny-dipping scene actually takes the story forward.
"We don't shy away from it, but we try to make sure it's always moving the story forward. [The river scene] is a kind of fun lighthearted moment in the story, but it actually moves the story forward, without giving away too much, but there's another character there that may see what's happened to Jamie and it affects them and ultimately moves their relationships forward," said Heughan.
The next episode will see Claire and Jamie making their way to his family home, where past animosity with his sister resurfaces. Based on a sneak peek of Saturday's episode, Claire seems to be having trouble obeying her husband and acting as if he is her master.
"I'm laird and you are my lady. We should both conduct ourselves as such," Jamie tells Claire, to which his wife retorts: "I'm not the meek and obedient type."
"I don't think anyone would make that mistake Sassenach," Jamie smirks and replies.
"Outlander" airs Saturdays at 9 p.m. on Starz. The official synopsis of the episode titled "Lallybroch" reads: "Claire and Jamie are reunited and head to his family home, where old animosities between Jamie and his sister, Jenny, are rekindled."