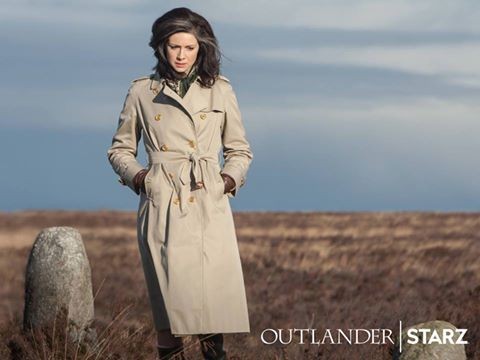 The 90-minute long Season 2 finale of Starz's "Outlander," which aired on Saturday, featured two storylines – one in the 1960s that featured a widowed Claire and the other 20 years back, which showed Jamie forcing a pregnant Claire to go back to Frank and protect their unborn child. The finale also saw Claire revealing to Brianna the truth about her parentage and deciding to go back to the past once she comes to know that Jamie did not die in the Battle of Culloden.
Warning: This article contains spoilers from Diana Gabaldon's "Voyager," which is the source material for Season 3 of "Outlander."
This will be the subject of Season 3 of "Outlander," which is based on Diana Gabaldon's "Voyager." While book readers more or less know what happens in Season 3, the show's executive producer revealed in a recent interview that he has a few surprises in store for them as well.
For instance, the print shop scene is a much-talked about segment in the entire series, as it reunites Jamie and Claire after a gap of two decades. But according to Ron Moore, the show will take a different route.
Well, we decided not to do it," he told TVLine. "Jamie's going to be a wandering minstrel. He'll be out on the road, he's got a whole bunch of women with him. [Laughs] We've just decided to go in another direction. You're going to love it! [Laughs]."
Moore also added that viewers will get to see more of Jamie's journey before his reunion with Claire. "We have not been doing makeup tests yet; we will at some point. Once you get into Season 3, as you know with the third book, there is a whole story before he ages fully to 20 years. It's a more gradual process with his story, so we have time to figure out the makeup and all of that."