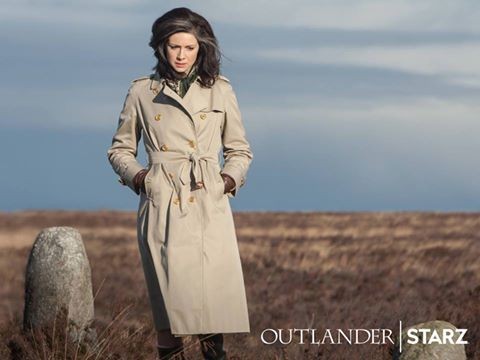 Season 3 of "Outlander" will be based on Diana Gabaldon's "Voyager" and it is expected to pick up immediately following the events of Season 2 finale that saw Jamie in the Battle of Culloden.
Season 3 will see Jamie recovering from his injuries he incurred during the battle and it will also introduce viewers to John Grey, who is one of the key characters that will play a major role in Jamie's life. There is no word on who will play Lord John Grey, but "Harry Potter" alum Tom Felton is a popular choice. Also in the running are Neil Jackson and Oliver Jackson-Cohen.
As for the plot of Season 3, it will deal with the changes in Jamie following the Battle of Culloden. He will reunite with Claire after a span of 20 years, but Jamie will not be the same person she once loved. He will be engaged in illegal activities and he would have sired another child in the 20 years he was away from Claire.
"I think what's going to be most exciting is the reunion between Claire and Jamie and them discovering each other again and falling in love all over again," Caitriona Balfe told Variety in July. "I think both of them have probably held each other up on a pedestal for 20 years, so in many ways, they're going to have to destroy that image first before they can fall in love with the person right in front of them, and that's going to be really interesting. I love the complexity of that, because you can't be in love with a ghost, and Claire is in many ways in love with Jamie's ghost, as Jamie is in love with her ghost, and that's not the people they are when they see each other again."
Season 3 of "Outlander" is set to premiere sometime in 2017. However, Starz is yet to announce a definite air date.