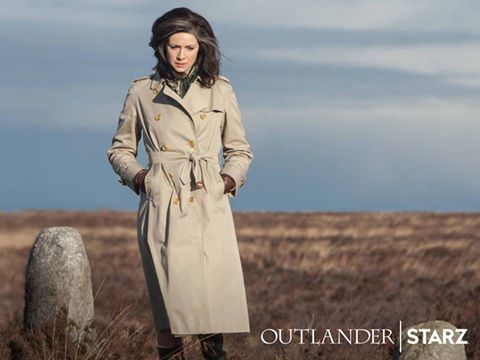 Season 3 of Outlander, which is based on Diana Gabaldon's Outlander series of books, will pick up from where it left off in the previous season, with Jamie preparing to head into the Battle of Culloden, ready to die.
Warning: This post contains spoilers from the upcoming season of Outlander.
There, he will face off with his mortal enemy, Black Jack, who will sadly not make it alive.
But as readers of Gabaldon's books know, Jamie survives the battle, but will be a prisoner at Ardsmuir Prison where he strikes up a friendship with Lord John Grey, who becomes an important person in Jamie's life as the story progresses.
Talking about what viewers can expect in Season 3, showrunner Ronald D. Moore said that the new season will pick up with the Battle of Culloden. "It just felt like for the TV show, we've been promising this for a while and it just felt like we should have something," Moore told Entertainment Weekly. "We should give the audience some sense of what happened on that moor."
In other news, Outlander has cast the grown-up version of Fergus and the role will be essayed by French actor César Domboy. Find below Fergus' character description, according to Starz.
Born into a brothel, Fergus has grown up into a charming, devilishly handsome man with a strong sense of loyalty and decorum, despite his unconventional upbringing. He is the ultimate romantic, wearing his heart on his sleeve and falling in and out of love easily. However, Fergus' devotion to Jamie has never wavered, making the Frenchman an integral part of the Fraser clan. Still, his debonair demeanor masks a longing for a lasting love and a permanent sense of belonging.
Outlander is expected to return to Starz in early 2017.