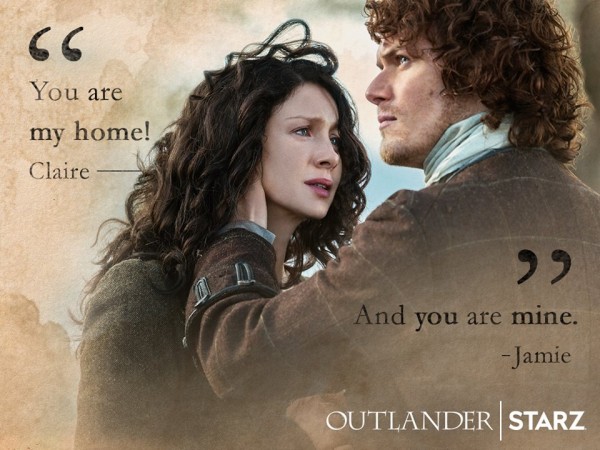 Filming for Season 3 of "Outlander," which is based on Diana Gabaldon's "Voyager," has begun, and according to reports, the crew was spotted at a disused Glasgow hospital. Glasgow has been regularly used as a filming location in the past, and the most recent sighting was at the now-closed Victoria Infirmary building.
The third season of the time-travel fantasy series will feature the reunion of Sam Heughan and Caitriona Balfe's on-screen characters Jamie and Claire. The previous season ended with Claire going back to the future and the flash forward showed her discovering that Jamie survived the Battle of Culloden. Jamie and Claire's reunion is an important event that will take place in Season 3, but it is not going to be all that pleasant, especially after Claire realises that Jamie has changed a lot since she last saw him.
Warning: This post contains spoilers from the upcoming season of "Outlander."
Season 3 will see Jamie being involved in illegal activities, and Claire will be deeply hurt when she comes to know that he had married Laoghaire. Claire is also going to be deeply suspicious of Jamie's relationship with Lord John Grey. As those who have read "Voyager" know, Lord John Grey develops a romantic interest in Jamie and they even share a kiss.
The third season will also see a lot of action onboard a ship, something executive producer Ron Moore is looking forward to.
The first two seasons of Outlander were really different from one another, and the third season is really different yet again," Moore was quoted as saying by Vanity Fair. "There's more 20th-century stuff . . . more stuff in Scotland. There's a big sea voyage in that book, which I'm really excited about, and it ends up in the Caribbean, in Jamaica. It's like a whole different show once again."
While there has been no official announcement on when "Outlander" Season 3 will air, fans can expect the time-travel series to return in early 2017.