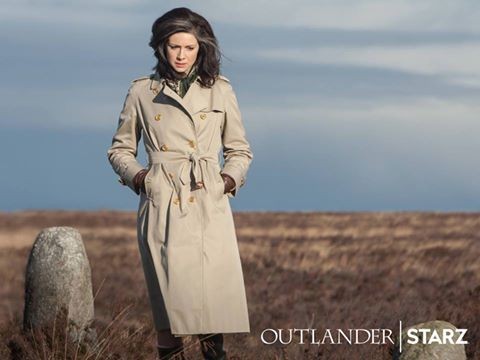 The cast and crew of Starz's popular time-travel drama "Outlander" is currently busy with Season 3 and photos from the set have fans all excited. There hasn't been any official word on when the show will return, but rumours are rife that Season 3 could premiere on April 1, which is a Saturday.
But in all likelihood, this air date is incorrect as back in May, Starz had announced its plan to move most of its hit shows to the Sunday time slot. "Sundays are a prestige night and we feel our shows are definitely going to be very competitive, not just in viewership but in the attention-getting business on Sundays," network CEO Chris Albrecht told The Hollywood Reporter at the time. "So it made sense to move."
Season 3 of the drama is based on Diana Gabaldon's "Voyager," and here are five things we can expect from the upcoming season.
Warning: This post contains spoilers from the upcoming season of "Outlander."
Battle of Culloden: The previous season ended with Jamie preparing for the Battle of Culloden and urging Claire to return to the future for the safety of their unborn child. Season 3 is expected to pick up immediately after that and pictures from the filming set shows Jamie covered in a lot of blood.
Black Jack Randall death: The character essayed by Tobias Menzies will die in the Battle of Culloden.
Lord John Grey: Going forward, Lord John Grey will play an important role in Jamie's life. He will be the new governor of Ardsmuir Prison, where Jamie is a prisoner, and the duo strikes up a friendship.
Claire-Jamie reunion: One of the most awaited scenes of Season 3 is the reunion of Jamie and Claire, which will take place in a print shop. The duo will be reuniting after a span of 20 years.
Jamie's wedding: In the 20 years that Claire has been apart from Jamie, a lot would have changed in his life. But something that's going to upset Claire is his wedding to Laoghaire, who tried to have her killed.