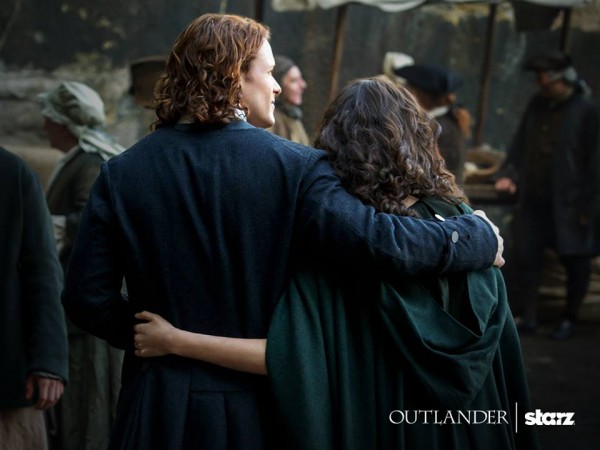 Sam Heughan, the lead actor of Starz' popular time-travel series "Outlander," has revealed new details regarding Season 2 of the series and talked about what to expect from the upcoming instalment of the series.
In a recent interview with Entertainment Weekly, Heughan, who plays protagonist Jamie MacKenzie in "Outlander," said that "Season 2 is certainly a whole new show."
He further revealed that in the first half of "Outlander" Season 2, Jamie will get separated from her wife Claire Fraser (Caitriona Balfe) in a different timeline as Claire will ditch the "untamed landscapes of Scotland" to start a new life in the world of "fancy gowns, lavish apartments, and French royalty."
Balfe explained that the new season will introduce a storyline with much "political weaving and manoeuvring" as they will make their way into the French aristocracy.
According to Balfe, their mission will be to manipulate the French king so that he refuses to fund Boonie Prince Charlie's (Andrew Gower) Jacobite Rebellion. The mission is crucial to them because if there is an uprising, the Highlanders will be defeated in the Battle of Culloden Moor.
Another problem that both Claire and Jamie will have to face is Claire's pregnancy besides Jamie's struggle to evade the cruelties and atrocities of Black Jack Randall (Tobias Menzies).
The latest teaser of "Outlander" Season 2 features several interesting clips from the upcoming episodes among which the most intriguing ones are separation of Jamie and Claire. In the promo, Jamie can be seen telling Claire: "Promise me that we will find a way back into each other. Wherever you may go, make sure you are safe."
At the end of the teaser, Claire returns to her original timeline as she can be seen lying in a hospital, weak and trying her best to recover. Her previous husband Frank Randall (Tobias Menzies) enters the room and tells her that he is happy to see her again.
"Outlander" Season 2 is scheduled to be aired April 9 on Starz.