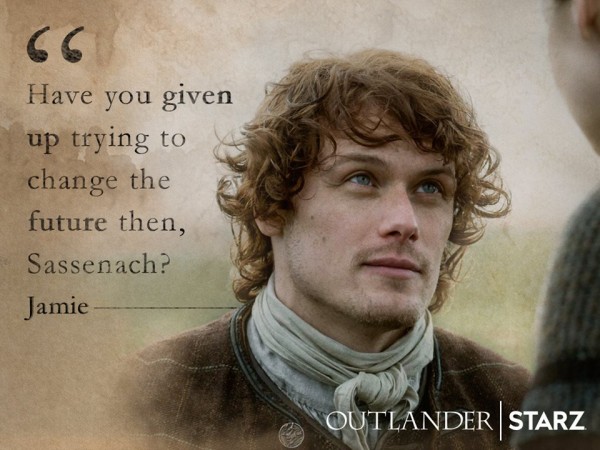 Jamie and Claire returned to Scotland in last week's episode of "Outlander" and it seemed like their return has done a great deal to improve their relationship. But the duo's main priority seems to be the upcoming war, their only chance to hold on to their land.
This Saturday's episode of "Outlander" is titled "Je Suis Prest," meaning "I am ready," and it will see Jamie and his new recruits training for war. But Claire will have a bad moment when she struggles with her memories of the World War II. According to spoilers, Jamie will try to comfort her and will even ask her to go home. But she refuses.
"When we get to the end of the season when the battles take place—I'm not giving away too much—but we lose some characters," actor Sam Heughan, who plays Jamie, said at a roundtable press conference for "Outlander," according to Parade. "It really does become very emotional, and it's just going to build toward the end of the season."
Previewing what's in store in the second half of the series, Heughan said that it's going to get bloody as the season moves forward. "The events at Culloden and Prestonpans, they're big, big battles coming up. I know that people are going to be surprised by the first half of the season, which is so luxurious and beautiful, then the second half is going to be muddy and bloody."
The official synopsis for the episode reads: "Claire and Jamie reunite with the Lallybroch and MacKenzie men as they train for war. Jamie's power struggles with Dougal and Claire's personal battle with her memories of WWII weigh upon them, but new, helpful information comes to light when a young Englishman named William Grey pays a surprise visit to their camp."
"Outlander" airs Saturdays on Starz. CLICK HERE to watch the episode online.