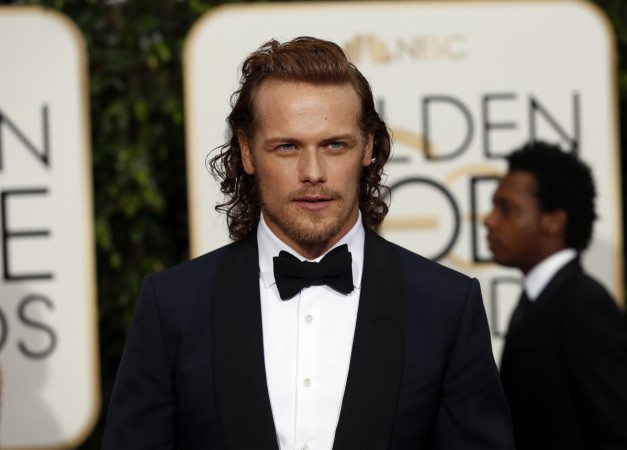 The upcoming episode of "Outlander" will see Jamie and Claire back in Scotland, and it looks like being back on familiar territory will work wonders for their relationship, which was strained during their stint in France.
"Outlander" has won a lot of praise for its realistic approach to sex, but Season 2 has been lacking intimate moments between the husband and wife. The second half of the season, which will kick off this Saturday with the episode "The Fox's Lair," will change that.
"Scotland's a very healing place for them. That is their home, and that's why we've been fighting so hard in these first seven episodes to change the political landscape of Scotland so that they can go home," Caitriona Balfe, who plays Claire, told TVLine. "Unfortunately, France has proved to be a very disastrous place for them… Jamie says is that the weight of this pain is too much to bear for either of them alone, so they need to be together."
Going forward, viewers will see Claire and Jamie healing and their bond getting stronger, and we'll get to see the old Claire and Jamie, promised Balfe.
Saturday's episode will see Jamie and Claire talking about visiting his grandfather in a bid to elicit his support to Charles Stuart's cause, but Jamie's sister Jenny isn't too fond of his plans. One of the reasons, according to spoilers, is because Simon Fraser is a manipulative person.
According to "Dragonfly in Amber," the second in the "Outlander" series of books by Diana Gabaldon's books, Jamie will meet with Simon Fraser, the 11th Lord Lovat, to negotiate sending troops to support Charles Stuart's rebellion. His grandfather will ask Jamie to swear an oath of loyalty to him, which Jamie refuses. This will infuriate Lord Lovat who threatens to harm Claire.
The synopsis for the next episode reads:
Claire and Jamie call upon Jamie's grandsire, Lord Lovat, in an attempt to elicit support for the Jacobite cause. However, a visiting Colum MacKenzie has other plans, and Lord Lovat's manipulative machinations ensure that no matter what, his own interests will be served.
"Outlander" airs Saturdays on Starz. CLICK HERE to watch the episode online.