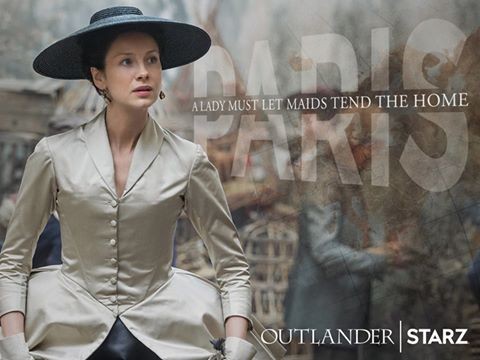 Claire and Jamie will organise a wine and dine in the next episode of Starz's "Outlander" in a bid to dissuade certain influential people in the French society from funding Prince Charles' war. But the duo will soon realise that not everyone is happy with their arrival in Paris and that their lives are far from safe. Someone will poison Claire and the primary suspect is Comte St. Germain.
"So when this happens, first of all she goes to Master Raymond [Dominique Pinon] who she considered her friend and interrogates him over whether he had any part in it," actress Caitriona Balfe told The Hollywood Reporter. "But she has her suspicions that it's the Comte St. Germain [Stanley Weber]. She starts to realise that there's a lot of danger in Paris and that she needs to maybe be more careful."
The episode will also see Jamie learning of Black Jack Randall [Tobias Menzies] being alive. One of Claire and Jamie's wedding guest is The Duke of Sandringham [Simon Callow] and he'll bring with him his secretary Alex Randall [Laurence Dobiesz], Black Jack's brother. It remains to be seen how Jamie will react to the news, as the previous episodes showed that he'll clearly still traumatised by his rape and assault in the hands of Black Jack.
This shocking revelation is also going to adversely affect his relationship with Claire and they might soon learn that their relationship isn't strong enough to survive the challenges of stopping a war.
"Jamie is not in a healthy place when they begin this part of their journey," Sam Heughan told Yahoo! "And France and the mission they are on there — trying to infiltrate the Jacobite rebellion and stop the battle of Culloden and a race of people being wiped out — has a lot of consequences on their relationship, and love may not be strong enough to see them through. They're not comfortable in this world."
"Outlander" airs Saturdays on Starz.