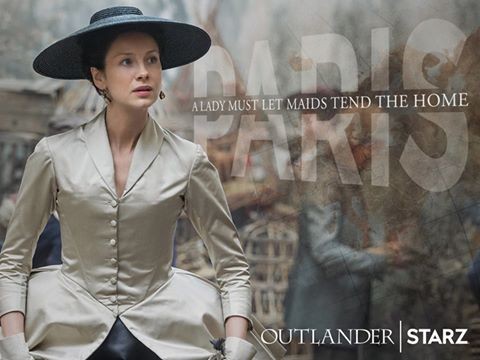 Saturday's episode of Starz's "Outlander" is titled "Useful Occupations and Deceptions" and it will see Jamie and Claire's life being affected by the torture the Highlander suffered in the hands of Black Jack Randall.
The episode will see Jamie lashing out at Claire when she expresses a desire to be of some use and nurse the ill. Jamie won't be too keen to have his wife, who is pregnant with their first child, around sick people. But their fight has more to it than Jamie's desire to keep his wife safe, revealed actress Caitriona Balfe.
"His frustration – I think under another circumstance he would understand her happiness in finding this place and he would understand her need to go and work there," the actress told The Hollywood Reporter. "But I think they're both in such tough places within themselves that he's experiencing his own frustration with what he's doing and how that makes him feel. He's not feeling good about himself so he lashes out at her, which Claire swiftly tells him is not okay."
The episode will also see how Claire handles the news of Black Jack Randall being alive. The previous episode saw her being unsure whether to tell her husband that his rapist was still at large. Understandably, Claire is afraid that any news of Black Jack Randall will cause Jamie's post traumatic stress disorder to worsen.
The official synopsis of the episode, according to "Outlander" Wikia, reads:
Jamie's days and nights are dominated by political machinations, while Claire finds solace in her healing skills. As their plan to stop Culloden progresses, including engaging the aid of a young pickpocket, the past threatens to derail their forward momentum.
"Outlander" airs Saturdays on Starz. Click here to watch the episode online.