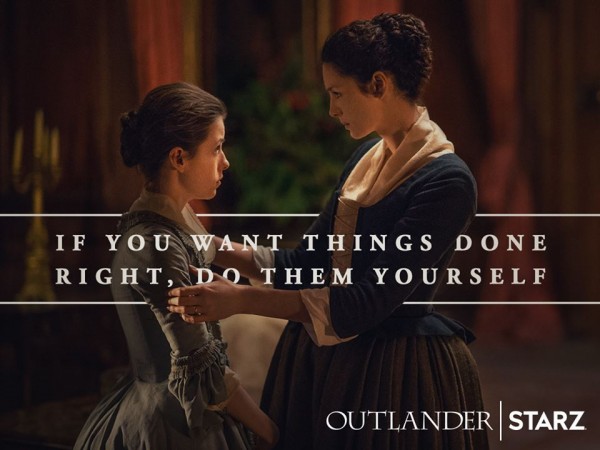 This Saturday's episode of "Outlander" is titled "The Hail Mary" and it will feature the return of Black Jack Randall, who seeks out Claire for help.
Warning: This post contains spoilers from Diana Gabaldon's "Dragonfly in Amber," the source material for Starz's "Outlander."
If the television series follows the books, then Mary will reunite with Alex, who is nearing death in the next episode, and he will request his brother to marry Mary, who is pregnant with Alex's child. Claire realises that Alex is her future husband Frank's ancestor and not Jack as she earlier believed. Also, the episode will see Alex performing the wedding ceremony of Mary and Jack, and in all likelihood, he'll die before the end of the hour.
The synopsis for "The Hail Mary" reads: "Jamie works to divert the Jacobite army away from imminent slaughter; Claire tries to provide comfort to a sick Alex Randall; Alex shares an unusual plan to save the mother of his child."
Actor Sam Heughan spoke to Variety about his character's transformation this season, considering that Jamie's self esteem was affected following his rape in the previous season.
"I was very aware and nervous about the first half, about playing him as not the Jamie that we know and love and not as sparkly, not being quite present," Heughan admited. "I was slightly concerned that maybe the viewers wouldn't get that or they'd be switched off by it, but I think it's important to see that that has affected his relationship with Claire and that their relationship isn't working, it's a long process to get back to each other, which takes almost the whole season."
"Outlander" airs Saturdays on Starz, and the show will lose many more characters before its season 2 finale. CLICK HERE to watch the episode online.