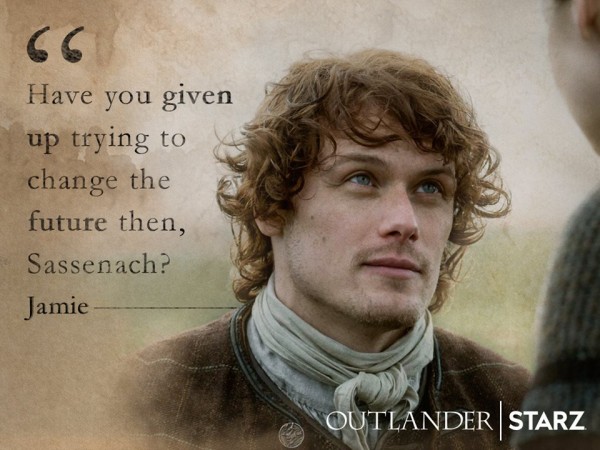 The upcoming episode of "Outlander," which will be aired this Saturday, will feature the Battle of Prestonpans, the first significant conflict during the Jacobite Rising of 1745. The episode is titled "Prestonpans" and it is not for the weak-hearted, as it is going to feature a lot of blood and gore.
Jamie and his extended family have signed up to aid Prince Charles Stuart, but that doesn't mean everything is fine with the Frasers and the Mackenzies, as spoilers indicate that there's dissent between Jamie's men and those of his uncle.
Meanwhile, Claire will continue to battle with her memories as a nurse in World War II. "This whole flooding of images from her experience in World War II, the implications of what war means, it has a catastrophic effect on her nervous system," actress Caitriona Balfe was quoted as saying by Vulture. "She's never really had time to absorb those events, because sometimes with PTSD, you can bury things for an awful long time. You have these triggers, and something starts bubbling up if you haven't dealt with it."
On the show's decision to elaborate Claire's struggles with PTSD on the show, writer Matthew Roberts said: "I was always curious about what happened to her in the war. Claire's WWII story is kind of sprinkled in the books, but there's not a lot of detail about it."
The official synopsis for "Prestonpans" reads: "Trusting in Claire's knowledge of "history," Jamie leads the Jacobite army into a critical battle with British opposition near the town of Preston. Meanwhile, Claire attends to the dead and dying, a reminder of the truest costs of war."
"Outlander" is aired Saturdays on Starz. CLICK HERE to watch the episode online. Season 2 of "Outlander" will go out with a bang with a special 90-minute finale on Saturday, July 9.