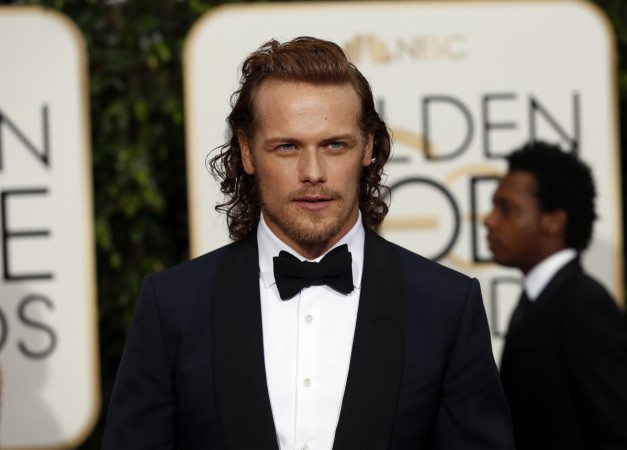 The Season 2 finale of Starz's "Outlander," which will air in July, will feature a huge battle and not everyone is going to make it alive. According to a new TVGuide report, a member of the Fraser-MacKenzie clan will lose his life in the Battle of Culloden, and this will result in Claire and Jamie realising that their quest to change history comes with dire consequences.
"When we get to the end of the season when the battles take place—I'm not giving away too much—but we lose some characters," actor Sam Heughan, who plays Jamie, said at a roundtable press conference for "Outlander," according to Parade. "It really does become very emotional, and it's just going to build toward the end of the season."
Elaborating on what's in store for the couple in the second half of the series, Heughan said that it's going to get bloody. "The events at Culloden and Prestonpans, they're big, big battles coming up. I know that people are going to be surprised by the first half of the season, which is so luxurious and beautiful, then the second half is going to be muddy and bloody."
As for who dies in battle, fans of Diana Gabaldon's "Dragonfly In Amber" already know that Rupert MacKenzie is a casualty. He dies of battle wounds at Falkirk. If the television series follows its source material, then Simon Lord Lovat, Dougal MacKenzie, Duke of Sandringham and Alex Randall will also die before the season ends.
This Saturday's episode is titled "Prestonpans," and its official synopsis reads: "Trusting in Claire's knowledge of "history," Jamie leads the Jacobite army into a critical battle with British opposition near the town of Preston. Meanwhile, Claire attends to the dead and dying, a reminder of the truest costs of war."
"Outlander" Season 2 episode 10 airs Saturday on Starz.