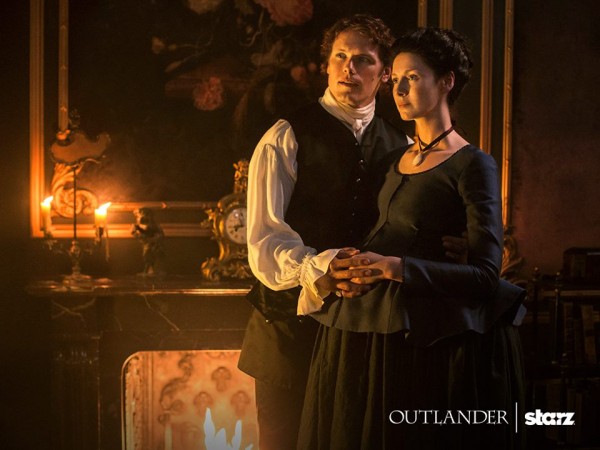 Starz has recently revealed that Season 2 of its drama series "Outlander" will premiere in United States on April 9. The upcoming season will have 13 episodes and will be based on the novel "Dragonfly in Amber," which is the second instalment in Diana Gabaldon's best-selling novel series "Outlander."
In the second season of "Outlander," World War II nurse Claire Randall (Caitriona Balfe) and Highland warrior Jamie Fraser (Sam Heughan) will head to France to attempt altering the course of history by making their way into the world of Parisian high society and politics. They will try to put an end to the Battle of Culloden.
The second novel of Gabaldon's "Outlander" series follows the similar storyline where Claire and Jamie arrive in France and infiltrate the Jacobite rebellion that is under the leadership of Prince Charles Stuart (Andrew Gower) to prevent the battle that would massacre thousands and destroy the Scottish society.
The two take help from Jamie's cousin Jared, (Robert Cavanah) who is a Jacobite, and wine merchant residing in Paris, to enter into French society. Once inside, they realise that though lavish parties and social gatherings are abundant, there is no political system to govern them.
Two new characters will be introduced in Season 2 as fans will finally get to meet Jamie and Claire's daughter, Brianna Randall, played by British actress Sophie Skelton.
As reported by the Hollywood Reporter, Sophie will play an adult version of Brianna, who is described as an intelligent but stubborn redheaded woman in the "Outlander" novel series.
Richard Rankin has also been cast for the role of Roger Wakefield – the adopted son of Reverend Reginald Wakefield (James Fleet). Roger meets Brianna as an adult and, afterwards, played a significant role in her and her parents' life.
"Outlander" Season 2 is all set to premiere on April 9 on Starz.