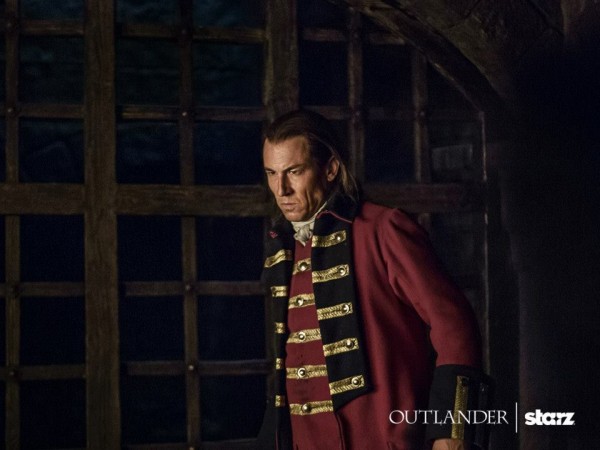 Fans of Starz' "Outlander" will have to wait for a few more days for the finale, as the series is going on a one-week break. The finale entitled "To Ransom a Man's Soul" will air on 30 May.
The finale is expected to be more graphic than the penultimate episode, as it will feature Jamie recalling his torture in the hands of Black Jack Randall. Although the finale will have a dark tone, the final few minutes are expected to feature a beautiful scene between the newly married couple who have had to go through a lot in the short time they have been married.
The final episode of the season will see Murtagh executing his plan to rescue Jamie with the help of 21 cows. Although the exact details of the plan are yet to be revealed, the promo of the upcoming episode shows Murtagh saying that the only way to save Jamie from Jack Randall is for someone to "step into the darkness" along with Black Jack.
Halfway into the promo video it is revealed that Claire and gang succeed in rescuing Jamie from Wentworth prison, and later she is seen crying in front of someone who looks like a priest.
Dishing on what to expect in the finale, E!Online said in its spoiler chat that the worst is yet to come. "But for you who have been asking, YES, the season does end on a positive note. It is not all doom and gloom and the final moments really set up with season two will be about. A storyline decidedly different than what you've seen so far—and will see—in Wentworth prison, with Black Jack Randall," E!Online said.
The media outlet further added that book readers will realize that a notable location has been moved.
"Book fans, you also will see that a notable location has moved, and the timing is not what it is from the books—all done to make the storyline work better for a TV show/season finale," the site wrote.