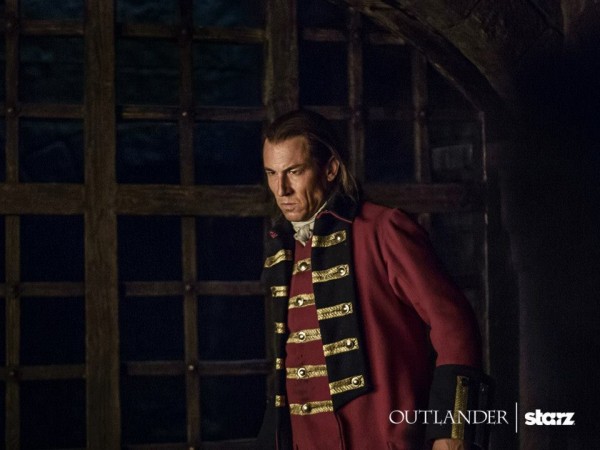 Fans of "Outlander" who have already read the books will know by now that the next couple of episodes will feature a shocking scene that will have a huge impact on the relationship of Jamie and Claire, the characters essayed by Sam Hueghan and Caitriona Balfe.
The said scene is said to be one of the most disturbing scenes of the entire book series, and Tobias Menzies' Black Jack Randall is sure to become one of the most hated fictional characters.
Describing the scene, E!Online's Kristin Dos Santos noted that, "not only is it something that has never really been portrayed in this way on television before. But it is raw. It's detailed. It's horrifying and it is, at times, even hard to watch. It's also the kind of thing you cannot stop thinking about after the credits roll."
However, this dark scene involving Jamie will be followed by a beautiful scene between Jamie and his wife Claire, the media outlet teased. "The ugliest scene ever on TV. Followed by the most beautiful scene ever on TV," Santos said.
"What happens in the next two episodes of Outlander is an unforgettable viewing experience that can only be compared to labor—painful, but the outcome will bring such hopefulness and light," she added.
Saturday's episode is entitled "Wentworth Prison" and based on the promo, Black Jack isn't done torturing Jamie, who is completely at his mercy.
In the books, Jamie suffers great torture at the hands of Black Jack Randall in order to save Claire. Jamie promises Black Jack that he would not resist if Claire is allowed to leave the prison unharmed, and once Claire is safely outside Black Jack returns to rape and torture Jamie.
"I think it will be as graphic, yes," Menzies revealed to E! Online about the scene. "I don't think we've ducked what Diana [Gabaldon] wrote, which is going to be some of the darkest stuff she wrote."
"Outlander" airs Saturdays at 9 p.m. ET on Starz.