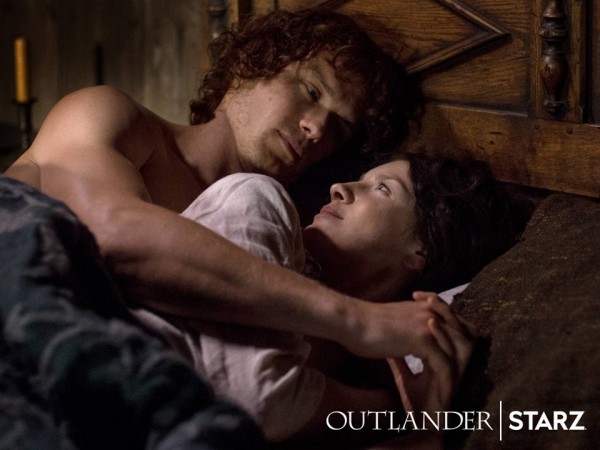 The prep work for filming of Season 3 of Starz's "Outlander" is currently underway and on Thursday, production designer Jon Gary Steele gave fans a peek into the upcoming season by sharing a few photos from the set.
"A wee sneak peek into Season 3," Steel wrote alongside a photo of what many believe is a print shop under construction.
The third season of the time-travel drama will be based on Diana Gabaldon's "Voyager," and it will see Claire and Jamie, the characters essayed by Caitriona Balfe and Sam Heughan respectively, reuniting after a span of 20 years. In the book, their reunion takes place in a print shop. But the show has decided to take a different route.
"Well, we decided not to do it," executive producer Rom Moore told TVLine shortly after the Season 2 finale aired. "Jamie's going to be a wandering minstrel. He'll be out on the road, he's got a whole bunch of women with him. [Laughs] We've just decided to go in another direction. You're going to love it! [Laughs]."
In other "Outlander" news, it's being reported that casting is currently underway for an older version of Lord John Grey, who plays an important role in Jamie's life in Season 3, and a young Ian, the son of Jamie's sister Jenny Fraser.
"Outlander" Season 3 is expected to air sometime in 2017. Starz is yet to formally announce an air date for the upcoming season.