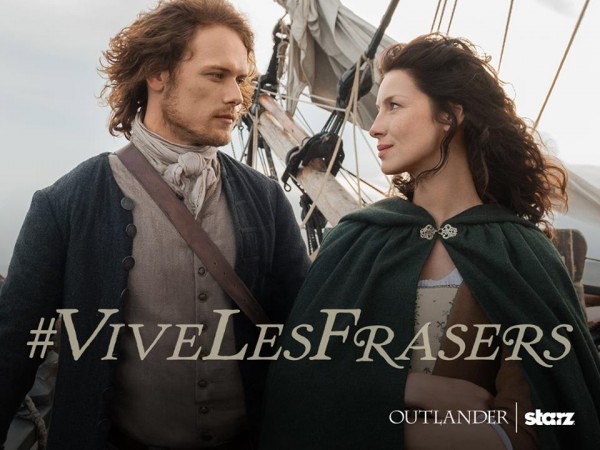 The brutal season 1 finale of "Outlander" entitled "To Ransom a Man's Soul" finally ended on a positive note for Jamie and Claire, as the season ended with Claire declaring that she was pregnant with their child.
But the after effects of Black Jack Randall's torture and rape are going to affect Jamie and Claire as they begin to set up a life in France. The final scene of the episode saw Jamie and Claire on board the Cristabel discussing their future and how they can play a role in stopping the 1745 Jacobite Rebellion and the Battle of Culloden.
As for what to expect in the second season, Moore noted that the show was going more political with the focus shifting to the Jacobite Rebellion. It will also see Claire struggling to adapt to the ways women in French society are treated. But Jamie won't have as difficult a time as he has previously lived in France, and has family members there.
Elaborating on what to expect in the upcoming season and how it's different from the previous one, executive producer Ronald D Moore told TVLine that the tone of season 2 will be very different.
"We're dealing with the Jacobite Rebellion. It's much more about deception, and lies within lies, and the gossips and the surroundings of Paris. And dinner parties, and going to the court of Louis the XV — and if you know those books, there's St. Germain, and there's Master Raymond, and there's more of an occult feeling to a lot of that stuff," Moore said.
And amidst all this, Claire and Jamie will have to continue battling the darkness Black Jack Randall succeeded in bringing into their lives. Although Claire has managed to mend Jamie's broken spirit, Moore told the media outlet that "the reverberations of this will echo throughout the second season in the relationship, his development as a character and how he deals with certain story points."