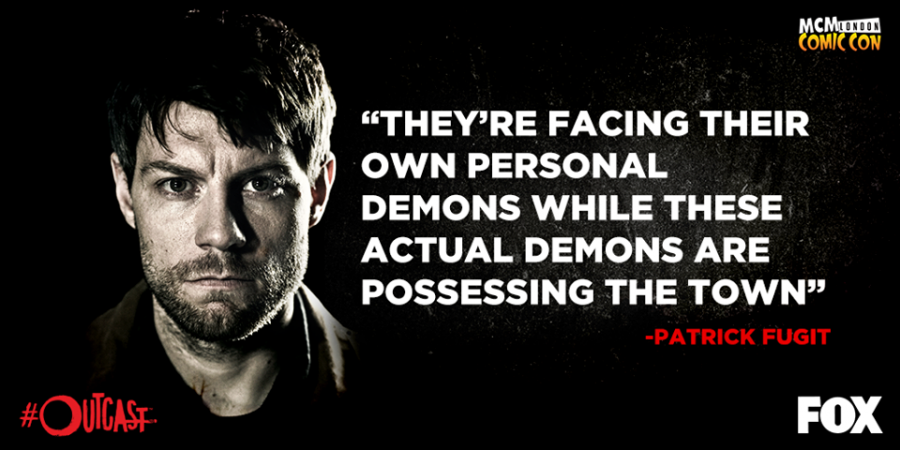 This Friday's episode of "Outcast" is titled "(I Remember) When She Loved Me," and it will see Kyle beginning to delve more into his past as he realizes he's the key to defeating the demons that are terrorizing his town.
The premiere episode saw Kyle helping to get rid of the demon possessing young Joshua. But things are going to get worse in the upcoming episode, as spoilers indicate that the evil spirit that took control of Joshua hasn't left the child. The nightmare is only beginning for Kyle and his new pal, Reverend Anderson, and the promo warns viewers to prepare themselves as darkness is spreading.
In the second episode viewers will see more of Kyle's mother Sarah, who was also possessed and Mark, Megan's husband and Kyle's brother-in-law.
The series is not for the weak-hearted as the first episode saw a violent exorcism, and according to spoilers, the series is going to get even darker as it progresses.
"It's really hotting up now [as the season progresses]," Philip Glenister, who plays Reverend Anderson, revealed to International Business Times UK. "We didn't want it to be exorcism of the week, that pattern of who's going to be baddie this week or who will be demonised from the village. But there are a few of those which hopefully be unexpected. It's really kicking now and it's always a good sign because I don't like to know too much of what's happening in the comic books. I like to get the script and if it keeps my attention like it has done then I want to keep reading this."
"Outcast" airs Fridays on Cinemax. It is based on "The Walking Dead" creator Robert Kirkman's book of the same name. The first season has only 10 episodes. CLICK HERE to watch the episode online.