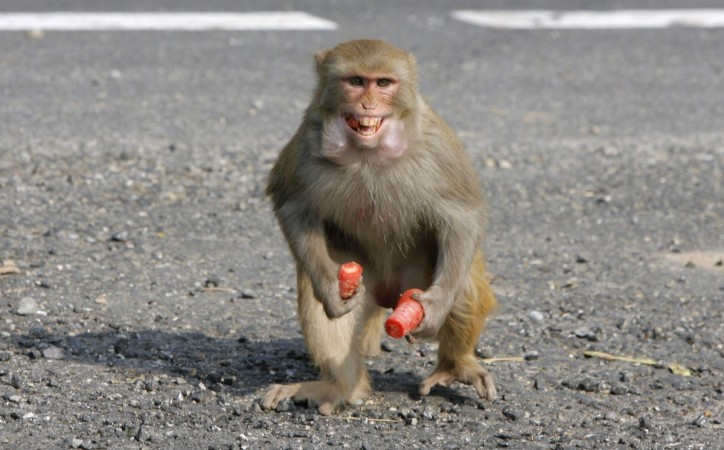 Monkey business was taken to another level in Bihar's West Champaran district with train drivers paying a heavy price for a freak occurrence. After one of the monkeys was run over by a train, another of its fellow mates has gone overboard "to take revenge for the death of one of its siblings", railway official AK Jha told IANS.
Jha further added that the rogue monkey has assaulted three train drivers near the Valmiki Nagar railway station. According to him, the attacks were sparked off after another monkey came under the wheels of a goods train last week.
A couple of goods train drivers bore the brunt of the vengeful monkey - one had to be rescued by railway officials after it was attacked on Saturday, while the other managed to lock himself in the engine cabin.
"Another goods train driver attacked by the monkey flashed a distress message on his walkie talkie to the station staff to rescue him," Jha said.
After the recent turn of events, the goods train drivers have been told to be on their guard upon reaching the station.
Meanwhile, the Himachal Pradesh government has announced a reward of Rs 500 for catching a monkey for sterilisation purposes, reports The Times of India.
Over Rs 3.22 crore has been distributed among 336 people. Of this Badridin from Haryana finds himself on top of the list with a total earning of Rs 36,79,020, and Pitambar Dutt Sharma of Una follows next with Rs 28,70,800.
The bait was initially just to catch non-sterilised monkeys, but according to the latest decision by the state government, a person catching a sterilised monkey would be rewarded with Rs 300.