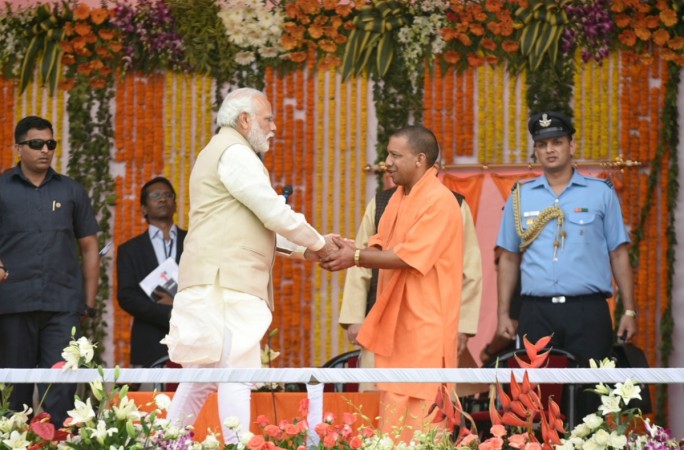 Newly appointed Uttar Pradesh Chief Minister Yogi Adityanath said on Sunday that his government would focus on law and order and ensure there is peace and security across the state.
He was addressing his first press conference after being sworn in as chief minister and said that all promises made by the party will be fulfilled.
The firebrand Hindutva leader, who has a strong support base in eastern Uttar Pradesh, spoke of the deteriorating law and order situation in the state and said action would be taken to bring peace to Uttar Pradesh. However, Adityanath himself has several criminal cases against him, including those of rioting and murder.
"Corruption and bad law and order situation has harmed the people of the state. The government will be working for the benefit of the people," he added.
He said that the government will not discriminate against any community and would work for all sections of the society. "The administration will be made accountable and answerable."
Adityanath, who has won parliamentary elections five times from Gorakhpur, has been caught expressing anti-Muslim comments. During the 2017 Assembly elections campaigning, he compared western Uttar Pradesh -- which has a large Muslim population -- to Kashmir of the 1990s, when Hindus were reportedly exiled.
During the election campaigning, he complimented US President Donald Trump for his anti-immigration ban on people from seven Muslim-majority countries. He said that similar measures were needed in India to curb anti-terror activities. In 2015, he had said that those who don't practise surya namaskar can leave India and had also compared actor Shah Rukh Khan to terrorist Hafeez Saeed.