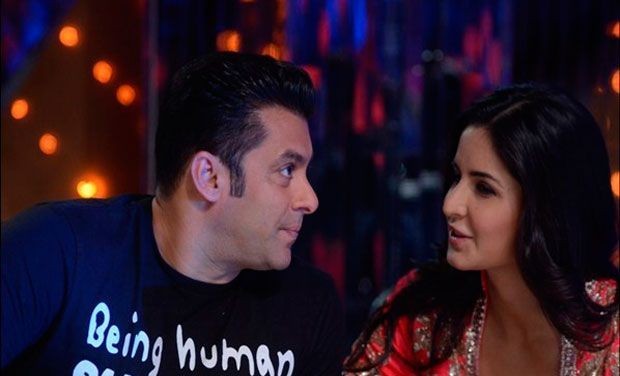 The trailer of Salman Khan's Tiger Zinda Hai has taken YouTube by storm. It received a superb response with its view count crossing 13 million on YouTube in 24 hours.
And now there's a spoof.
Salman Khan being the protagonist, the spoof has taken inspiration from his movie Hum Saath Saath Hain and the infamous blackbuck case. The story has blackbuck as the head of a terrorist organisation, which Salman Khan will fight to get back the HSSH cast.
There's Katrina Kaif-Ranbir Kapoor relationship also that they have made fun of. There's Shah Rukh Khan and Sohail Khan too. It's hilarious!
Watch the video.
Now, talking about the official Tiger Zinda Hai trailer, a 3.14 minutes trailer will give you chills as Salman Khan and Katrina Kaif are all set to win your hearts, yet again.
The plot revolves around how 25 Indian nurses are taken as hostage and how Salman Khan and Katrina Kaif will battle it out to save their lives.
The breathtaking action sequences, locales and the sheer chemistry between Salman and Katrina will leave you wanting for more.
From guns, horses, ammunition and action car sequences to riding an ATV bike, RAW agent Salman aka Tiger, will impress you and how!
Talking about the background score and music, Ali Abbas Zafar has taken it to the next level. You will leave humming or thinking about the tune.
After this, very soon the makers will release the first track from Tiger Zinda Hai. Titled as "Swag Se Karenge Sabka Swagat", the song will be a peppy dance number.
Salman Khan and Katrina Kaif are coming together after five years. They were last seen together in Ek Tha Tiger, which released in 2012.
While Salman Khan's action technique is much talked about, let's not miss what Zoya aka Katrina can do in this film. She's definitely going to kick some ass!
Shot in Morocco, Greece, Austria and Abu Dhabi, Tiger Zinda Hai will give you the best scenic experience.
Tiger Zinda Hai is one of the most awaited flicks of 2017 and the excitement level validates the same. Directed by Ali Abbas Zafar, Tiger Zinda Hai is a sequel to the hit film Ek Tha Tiger. There are various reasons for fans to be excited about the project.
First, it is a Salman Khan film. Secondly, it will bring back the iconic pairing of Salman and Katrina. Thirdly, this is the second time that the superstar and director Ali have come together after the huge success of Sultan.
Talking about the promotions of the film, we are excited to see Katrina Kaif on the Bigg Boss sets along with Salman Khan.