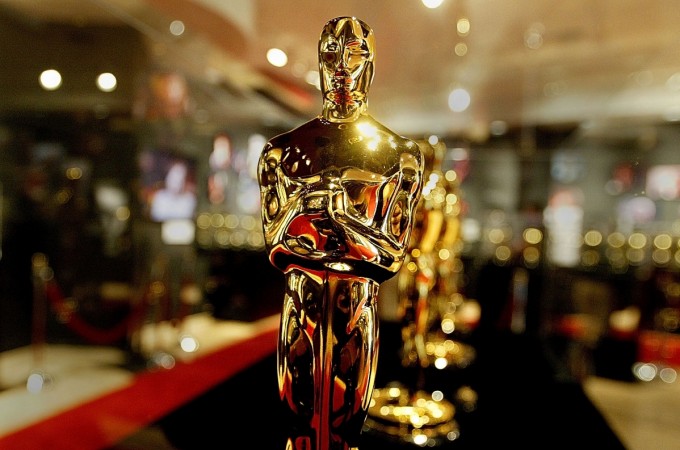 The Oscars are undoubtedly the biggest event of the year. Hollywood's who's who will be present in Dolby Theatre to welcome the winners of the Academy Awards 2018.
This year, the nominees in directing and acting categories will get some special gifts. According to Food & Wine, those nominated in the best actors, actresses, supporting actors and supporting actresses, and feature film directors will take home a goodie bag put together by marketing company Distinctive Assets.
The bag is called "Everyone Wins" and it has an ensemble of numerous things. One will find food, drinks, experiences and more, all in one bag and the cost of each bag is worth a jaw-dropping six-digits. The exact amount hasn't been revealed yet.
While there are chocolates and juices in the bag, the report mentions there are also some unusual items that celebrities will receive this year.
Do you fancy a DNA test? The Academy Award nominees will be gifted a DNA testing kit from 23and Me. The test breaks down the DNA into different regions and helps discover the person's roots beyond parents and grandparents.
If you think that is unusual, wait until you are introduced to a quirky game like Jenga. The gift bag hold games like Jenga Pass Challenge, which is a mashup of Jenga and Hot Potato, and Don't Step In It, that urges participant to not step in poop. The games are from Hasbro.
Providing the best place to play the two games, International Expeditions has put together a 12-night trip to Zanzibar, which is also part of the gift bag. Celebrities receiving the bag are also in for a 6-night stay at Koloa Landing Resort on the island of Kauai.
While jewelery, cosmetics, skincare, gum rejuvenation, and the latest dieting aids will be a part of the bag, Chocolatines' Chocouture line is gifting the stars with Chocolate "jewels". These "jewels" come in flavors of Lavender Honey Amethyst, Lemongrass Gyokuro Green Tea Emerald, and Ginger Sake Pearl.
Apart from these, the goodie bag also contains organic, vegan, small-batch lollipops from Delicacies Candy & Confections, California oranges from EpiFruit, a pretzel box from Posh Pretzels, organic maple syrup and other artisanal items by Rouge Maple, and detoxifying peppermint, papaya leaf, hibiscus, and ashwagandha tea by Quincy Herbals to name a few.
Oscars 2018 takes place on March 4 this year. The event will be telecast on ABC starting 8 p.m. ET.