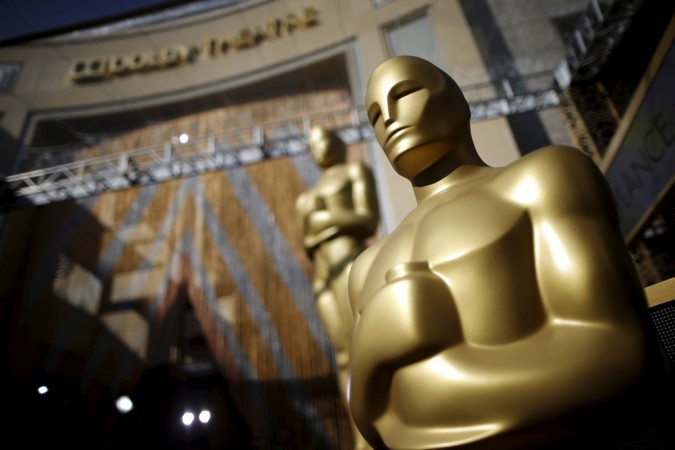 The most glamorous night in Hollywood will finally take place at the Oscars 2016. However, before the actual award ceremony can begin, the stars will descend on the red carpet, dressed in their finest.
Like all award shows, the red carpet fashion is one of the most anticipated events. And since we are talking about the 88th Annual Academy Awards, we can expect to see celebrities dressed in nothing less than beautifully detailed, handcrafted gowns created by some of the most famous designers.
Without any doubt, the fashion police will be hawk-eyed while looking at the nominees' gowns during the red carpet event. This year, celebrities such as Jennifer Lawrence, Cate Blanchett, Rooney Mara and Kate Winslet, among other stars, will make a statement in whatever dress they choose to wear.
The 88 Annual Academy Awards will air at 8.30 p.m. EST. However, the red carpet event will begin at 5.30 p.m. EST.
Ryan Seacrest will host "Live From the Red Carpet: The 88th Annual Oscars" with Rancic, Zanna Roberts Rassi, Kris Jenner, and Ashley Graham, who will provide extra commentary. You can watch this on E!. Additionally, you can live stream the event via E! Live.
ABC will air it's own red carpet coverage at 7 p.m. EST. If you don't have a television, then you can watch it online via ABC GO.
If you're in India, you can watch the live telecast on Star Movies and Star Movies Select HD. The event will be broadcast at 5.30 a.m. IST.
If you are in Canada, CTV will cover the red carpet event and the full show at 6.30 p.m.
In the UK, the red carpet event will be aired on Sky Movies Oscars at 1.30 p.m. GST.
Click here to find the telecast timings in other countries.
You can find live updates on Oscars 2016 on their Facebook and Twitter page.
The Oscars 2016 takes place on Sunday, Feb. 28, at the Dolby Theatre in Los Angeles.