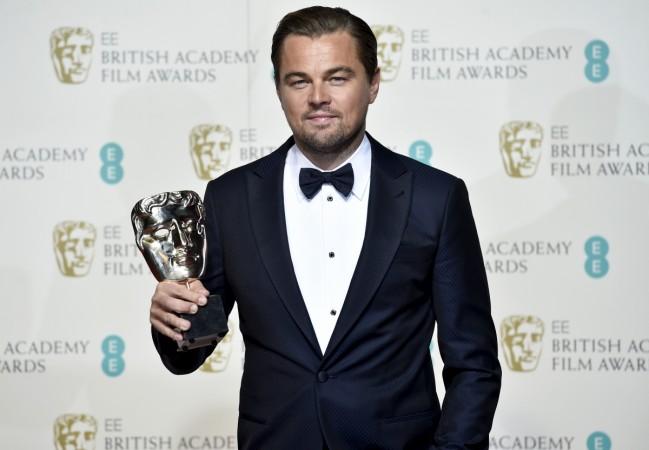 It is a universally accepted fact that Leonardo DiCaprio is an exceptional actor, and despite that he has never won an Academy Award. Although he has received five Oscar nominations for acting and one for producing during his almost three-decade career, 2016 may be the year that DiCaprio takes the golden man home.
The 86th Oscar ceremony will be held Sunday, Feb. 28, 2016, and in all likelihood it will prove again that going to the right school to hone your craft is extremely important. According to a research conducted by Study Soup, celebrities that come from certain alma maters have a higher probability of winning the Academy Awards.
According to the Oscar winner pattern, New York University, University of Cal-Berkley and University of Southern California are the top three schools that see their graduates receiving "Best Actor" awards. Even Martin Scorsese, recipient of the Oscar for Best Director ("The Departed"), attended NYU.
Also Read: Movies you should not miss at the Bangalore Queer Film Festival 2016
Meanwhile, UCLA, Leonardo DiCaprio's college, has produced nine Oscar winners, including Helen Hunt, Tim Robbims and Nicolas Cage. Russell Rouse, who received the Oscar for Best Writing (original screenplay), Louis Clyde Stoumen, who took the golden man home for Best Documentary feature (1962) and short subject (1956) and Alex Funke, who was honoured for Best Visual Effects, also went to UCLA.
Considering DiCaprio took the Best Actor award for a leading role from every other award show, including the Golden Globes, it is safe to assume that he will finally win an Oscar this year. After all, the Golden Globes has historically been, more or less, a pre-Oscar award. Moreover, DiCaprio did an exceptional job in "The Revenant" and it would be a shame if does not receive the honour.
If DiCaprio wins this year, UCLA is expected to climb up the ladder and surpass Harvard and California Institute of the Arts, as the college to have more number of alums that are Oscar winners.