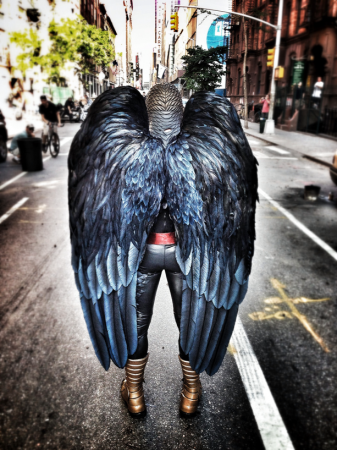 Alejandro González Iñárritu's "Birdman" bags four Oscars at the 87th Academy Awards for the Best Picture, Best Direction, Best Cinematography and Best Original Screenplay.
It is the eighth movie to bag four Oscar Awards after "Ordinary People" (1980), "Crouching Tiger, Hidden Dragon" (2000), "The Lord of the Rings: The Fellowship of the Ring" (2001), "A Beautiful Mind (2001)", "Million Dollar Baby" (2004), "No Country for Old Men" (2007), and "The King's Speech" (2010).
The black comedy drama revolves around the life of a faded Hollywood actor Riggan Thomson, who was known for his role as superhero "Birdman".
The movie, which was released on 14 November, stars Michael Keaton as Riggan Thomson, Edward Norton as Mike Shiner, Emma Stone as Sam Thomson, Naomi Watts as Lesley, Zach Galifianakis as Jake, Andrea Riseborough as Laura and Amy Ryan as Sylvia Thomson.
"Birdman" was critically acclaimed for its cast's performance and cinematography. It has received numerous awards, including Best Screenplay and Best Actor at the 72nd Golden Globe Awards as well as Outstanding Cast in a Motion Picture at the 21st Screen Actors Guild Awards.