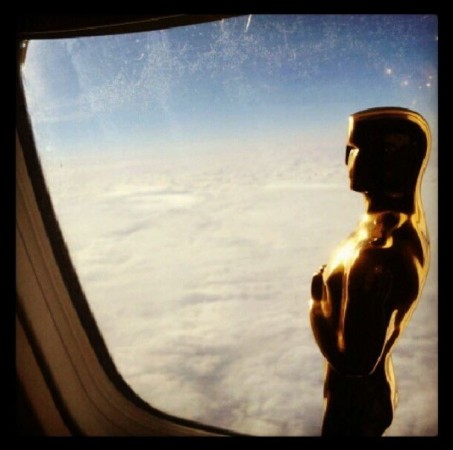 Almost after a gap of five decades, Pakistan will send its official entry to the 86th Academy Awards under the foreign language film category.
However, the committee has not yet decided which film they will send to Oscars 2014.
The Best Foreign Language Film Award category was created in 1956 for non-English speaking film that is produced outside US.
Till date, Pakistan has submitted only two films - Akhtar Kardar's "Jago Hua Savera" in 1959 and Khwaja Khurshid Anwar's "Ghunghat" in 1963 - as the official entry to the Oscars.
Well-known filmmakers, actors and writers will form the core selection committee which will decide the official entry.
Heading the committee are prominent celebrities including Sharmeen Obaid-Chinoy, who is an Oscar award-winning Pakistani-Canadian documentary filmmaker, writer Mohsin Hamid (The Reluctant Fundamentalist), director Mehreen Jabbar (Ramchand Pakistani), actor Rahat Kazmi, filmmaker Akifa Mian, Samina Peerzada and arts academic Framji Minwalla, according to PTI.
"Pakistan has not officially submitted any films for the Academy Awards consideration in 50 years because the state has never taken film seriously, neither as a cultural art form nor as a valuable communal experience," British-Pakistani director Hammad Khan said, according to various media reports.
"In all those years, Pakistan has been so preoccupied with coups, wars and religion that cinema has only been reduced to low entertainment by the powers-that-be. It is, of course, monumentally idiotic to ignore the power of cinema in the development of any nation's narrative."