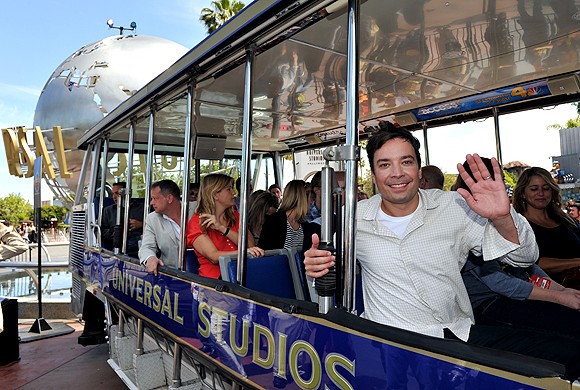 The Oscars have been one of the most anticipated global award ceremonies ever since they were first introduced in 1929 at an Academy banquet at the Hollywood Roosevelt Hotel.
Since 2001, however, this event is being held every year at Hollywood's Dolby Theatre, just steps from the historic Chinese Theatre at Los Angeles, California. This year, the 85th mega awards ceremony is scheduled to be held on February 24h.
Being present to witness the Oscars is a dream trip in itself. However, that shouldn't be the only motivation to your enjoyment factor when it comes to being in and around Hollywood.
Taking an itinerary around LA, we try to figure out the best places to enjoy whilst in Hollywood.
Hollywood Museum
The official museum of Hollywood, located in the Historic Max Factor Building and consisting of four floors, is a see-to-believe exhibits archive which helps one gain a peek into the world of Hollywood. It boasts of an enormous collection of props, costumes, photographs, scripts and authentic vintage collectibles from favorite movies and TV shows highlighting the legendary heroes of Hollywood through these unique mementos.
The Academy Headquarters & Museum
The headquarters, located at 8949 Wilshire Boulevard in Beverly Hills, (between Lapeer and Almont drives), was designed by Los Angeles architect Maxwell Starkman. It hosts the 1,012-seat, state-of-the-art Samuel Goldwyn Theater which is busy year round with the Academy Awards public programming, member screenings and movie premieres along with other special activities like the live broadcast of the Academy Awards nominations announcement every January.
The building also houses a 67-seat screening room, a grand lobby which is used for exhibitions and events along with many other many departments.
The Academy Museum, designed by renowned architects Renzo Piano and Zoltan Pali, is all set to be restored by 2016. The architects are making sure they fully restore the Wilshire and Fairfax street-front facades of the 1938 building, originally designed by architects Albert C. Martin & S.A. Marx.
The museum shall aim to accommodate 230,000 square feet of public programming space including galleries, an education center, a state-of-the-art 650-seat theater, screening rooms, a demonstration lab along with special event spaces.
It has plans to exhibit the vast collection of Academy's 140,000 plus films and videos, 10 million photographs, 42,000 original film posters, 80,000 annotated scripts and 10,000 production and costume design drawings, as well as equipment, props, scripts, artifacts and much more.
Universal Studios, Hollywood
A not-to-miss opportunity that gives one a sneak peek into how movies are made in Hollywood. The trams equipped with HD monitors help gain a 'live' feel to the making of movies and shows and the fun trip could give one the experience of peeping into the actual sets, right from Desperate Housewives to the spooky shark from one of the best shark movies ever made, the mammoth King Kong or one can also meet the psycho Norman from the Bates motel.
Hollywood's Historic Chinese Theatre
Acquired from Mann Theatres in May, 2011, this historical landmark is famous for showcasing themed film festivals and movie premieres also allowing visits to their renowned hand & footprint forecourt.
Universal Citywalk Hollywood
A must during the trip! LA's most popular place to enjoy helps one and all indulge into 25 plus food destinations, 30 specialty shops, a 19-screen movie theater with IMAX, an outdoor concert venue where you can enjoy free live entertainment, six nightclubs along with some great street entertainment.
Dining Neighbourhoods
Surrounding Hollywood, there is no end to fine dining options. Visitors can tickle their taste buds with unlimited cuisine options at Lucques (one of the best), Roscoes House Of Chicken & Waffles, The Cat & Fiddle, Barbrix, Sushi Roku - Hollywood, Pink's Famous Hot Dogs, Chan Darae, Little Dom's, Gala Thai, to name a few.
A trip to Los Angeles can be termed as a trip of a lifetime with unlimited options and means to fulfil an avid traveller's unending dreams.