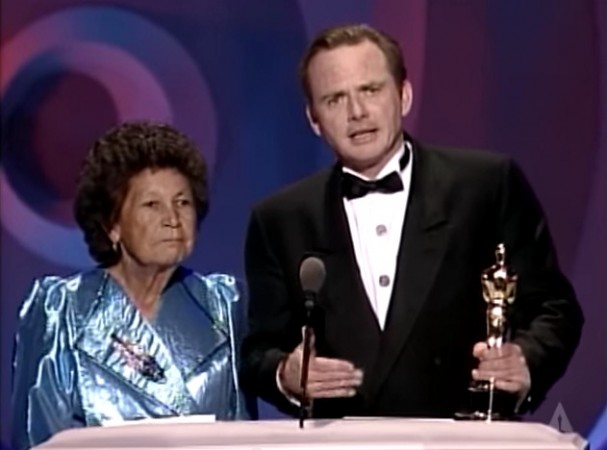 Michael Blake, who had won an Oscar for his adaption of 'Dances With Wolves' from his own novel, passed away peacefully at the age of 69 on Saturday at Tuscon, Arizona.
Blake's manager and producing partner, Daniel Ostroff, told the Hollywood Reporter that the author was battling his illness since a long time before he passed away last Saturday. He is survived by his wife, Marrianne Mortensen Blake and their three children.
Blake's novel, 'Dances With Wolves' had sold more than 3.5 million copies in 1988 and since then has been translate into 15 different languages. It is currently being developed into a play by producer Matt Murphy.
In 1990, the movie version of the novel, starring Kevin Costner, won seven Oscars in total, which included award for best picture and best screenplay, which was won by Blake himself. He also won the Golden Globe and WGA Awards or the screenplay of the film.
After directing the Academy-awards winning film, Costner also starred in another one of Blake's works: a gambling drama named "Stacy's Knight". After that he commissioned the author to produce two more screenplays titled "The Mick" and "The One".
And recently, in 2011, Constantin films hired Blake to pen down a screenplay that would be based on the German novel "Winnetou" and in 2014 Ostroff acquired the rights to produce the sequel to "Dances with Wolves" titled "The Holy Road".
The author was known internationally known for his humanitarian work on behalf of Native Americans and America's wild horses. His family has asked for privacy in these difficult times, but has also said that any donations that his followers wish to make can be made in his name to International Society for the Protection of Mustangs and Broncos. All the contributions will be going towards the betterment of the horses that Blake loved so much.