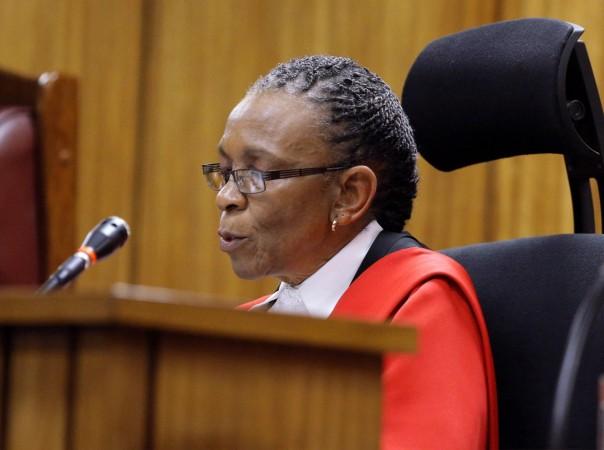 "Blade Runner" Oscar Pistorius has been found not guilty for the murder of his girlfriend Reeva Steenkamp as judge Thokozile Masipa ruled out the 'premeditated murder' angle during the hearing on the case in South Africa, on Thursday. However there is another crime that he could be guilty of: culpable homicide.
"The state clearly has not proved beyond reasonable doubt that the accused is guilty of premeditated murder," Thokozile Masipa said, before pressing charge of culpable homicide or manslaughter on him.
As defined by the law, culpable homicide is killing a person with or without an intention to kill. Now, the option of interpreting the nitty-gritty of how the 'killing' took place lies at the hands of the judge.
The judge could find Pistorius guilty of culpable homicide, but there is no minimum sentence for that crime in South African law, the maximum being 10 years, CNN noted.
So, if the judgement is culpable homicide' and there is no minimum sentence for the crime, the possibility of Pistorius going to jail lies anywhere between 0 to 10 years, statistically speaking. It means that the Olympic champion could even walk free despite being found guilty of culpable homicide, if the judge so decides.
There is another possibility. The judge could even declare that the incident was not culpable homicide, in which case she will find him not guilty. Pistorius will be a free man – and if this indeed is the verdict, he would definitely walk free.
But if he is charged of culpable homicide, he may or may not walk free.