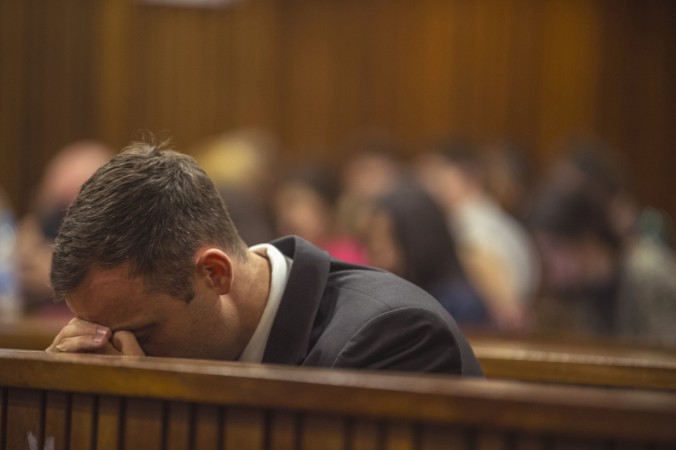 Oscar Pistorius created history in 2012 London Olympics, becoming the first double amputee to compete in the quadrennial event ever. That helped him gain immense fame, but all that came crashing down when he shot four bullets at his girlfriend, Reeva Steenkamp, in February 2013. The South African athlete was handed six years imprisonment by a court in Pretoria on Wednesday.
Pistorius was convicted of manslaughter in October 2014. In December 2015, the court changed its verdict, stating that it was case of murder, though Pistorius said in his defence that he had mistaken his girlfriend for an intruder.
Reports had suggested that the athlete could face as many as 15 years in jail, which did not materialise. The final verdict of six years, which was laid out by Judge Thokozile Masipa, brought tears to the eyes of his sister, who was present in the court. Steenkamp's family members also attended the session.
Masipa said that a number of factors led to him not being handed a long-term imprisonment. The Olympian had previously already served 12 months in prison for the manslaughter conviction.
"I am of the view that a long term of imprisonment would not serve justice in this case. Public opinion may be loud and persistent, but it can play no role in the decision of this court," the UK Telegraph quoted Masipa as saying.
The news stirred up Twitter, with most tweets suggesting that the athlete deserved more punishment. Here are some of the tweets: