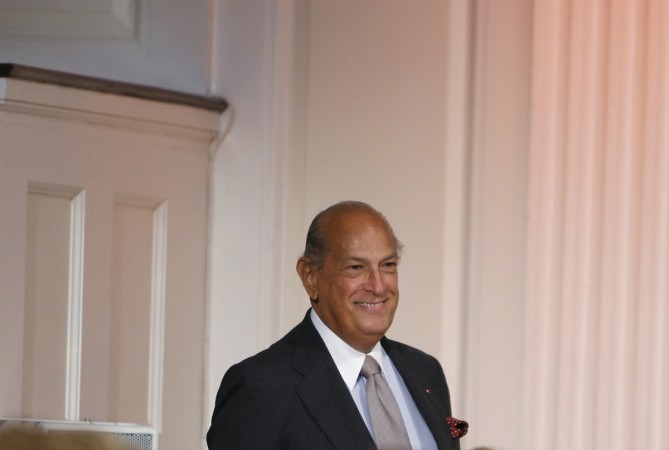 Legendary fashion designer Oscar de la Renta, who was battling cancer for almost eight years, passed away on 20 October at his home in Kent, Conn. He was 82.
The fashion icon was diagnosed with cancer in 2006, and the cause of his death was complications from cancer, his wife Annette told the media.
The doyen of fashion was born in the Dominican Republic in 1932, and he left home at 18 to study painting in Madrid. And it was there that he recognised his passion for fashion design, and he started his apprenticeship with Cristóbal Balenciaga. Following this, he landed a job with Lanvin in Paris, and later moved to New York City.
In 1965, de la Renta launched his own label, which immediately caught the attention of former first lady Jacqueline Kennedy. He has also had the honour of dressing other first ladies such as Nancy Reagan, Betty Ford, Laura Bush and Hillary Clinton.
"His name alone evokes elegance and timeless beauty," Clinton said earlier. "And his designs give each of us a chance to feel like we're special, too," according to Variety.
Other A-list celebrities who have worn his collection include Cameron Diaz, Nicole Kidman, Penelope Cruz, and Taylor Swift among others.
More recently, Amal Clooney wore a wedding gown designed by the fashion icon.
"George and I wanted a wedding that was romantic and elegant, and I can't imagine anyone more able than Oscar to capture this mood in a dress," Amal told Vogue last month. "Meeting him made the design process all the more magical, as he is so warm and such a gentleman."
Celebrities have been taking to their social networking accounts to express condolences at de la Renta's death.
"My all-time favorite designer has passed away. Oscar, it was an honor to wear your creations and to know you. In loving memory," wrote Taylor Swift alongside a picture of hers wearing a de la Renta gown.
Gloria Estefan wrote: "RIP iconic designer Oscar De La Renta,who was a big part of 3 of my life's biggest moments.Much love & peace2 his family& all who loved him!"
"I've worn Oscar de la Renta's signature fragrance my whole adult life. It is like his designs & life. Classic, soft, feminine & elegant. RIP," added Jamie Lee Curtis.