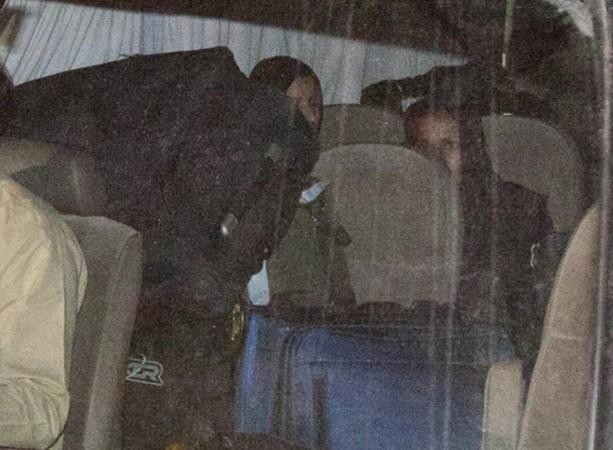 Osama bin Laden's family was deported from Pakistan to Saudi Arabia on Friday, a few days before the first death anniversary of the Al-Qaeda founder and the 9/11 attack mastermind.
Three widows and children of Osama bin Laden were flown in to Saudi Arabia in a chartered plane early on Friday.
"Passed orders for the deportation of 14 family members of OBL (Osama bin Laden) in pursuance of court orders," Geo TV quoted a statement from Pakistan's interior ministry.
"The family was kept safe and sound in a guest house...They have been deported to the country of their choice, Saudi Arabia, today," it added.
Osama was believed to have three wives, eight children and a grandchild. Two of his wives are from Saudi Arabia while the third one is from Yemeni. The wives will be taken to their respective countries.
The family members of Osama bin Laden have been in Pakistan authorities' custody ever since the Al-Qaeda founder was killed by US Special Forces in Abbotabad.
The wives and two daughters of Laded were earlier convicted of illegally living in Pakistan and sentenced to prison for 45 days.
Meanwhile, there was perception that the terrorist groups might strike again to coincide the first death anniversary of Laden but the US authorities have ruled out such possibility.
"At this time we have no credible information that terrorist organisations, including al-Qaeda, are plotting attacks in the US to coincide with the anniversary of bin Laden's death. However, we assess that (al-Qaeda) affiliates and allies remain intent on conducting attacks in the homeland, possibly to avenge the death of bin Laden, but not necessarily tied to the anniversary," USA Today quoted White House Press Secretary Jay Carney as saying.
Osama bin Laden, the mastermind behind the September 11, 2001 attacks on the United States that killed nearly 3,000 people, was killed by the American armed forces on May 2, 2011, inside a private residential compound in Abbottabad, Pakistan. Laden had a US$25 million bounty on his head.