Tettorist mastermind and al-Qaeda founder, Osama bin Laden, was closely following developments in Kashmir and the trial of Pakistan-American terrorist David Coleman Headley in the 2008 Mumbai attack case, according to the recently released Central Intelligence Agency (CIA) documents.
The United States federal agency on Wednesday released nearly 470,000 additional files, which were seized from a Pakistani compound in May 2011 where the US Navy SEALs burst into the compound and killed Laden.
The files also include Laden's son's wedding video and diaries left by the Saudi-born militant.
The CIA documents have revealed that the al-Qaeda founder was closely following news associated with the arrest of Lashkar-e-Taiba (LeT) operative Headley and was a regular reader of some of the top Indian publications.
An article titled 'Omar Sheikh's Pak handler Ilyas Kashmiri also handled Headley' from the Indian Express was found from Laden's compound in Abbottabad. The article was reportedly date November 16, 2009.
Another article titled 'Fears of air-borne terrorists strikes in India, UK,' published by the Sri Lanka Guardian was also found in a separate file on Laden's computer, according to the Press Trust of India.
Two PTI articles titled 'Al-Qaeda helping Taliban to destabilise Pakistan Government: Gates' and 'India to send magistrate to US to record Headley's statement' were also found in the terror chief's computer files.
Reports state that Laden had highlighted some portions of the article titled 'Pak Major handled Headley's India recce' in yellow. The piece was published on March 16, 2010.
The highlighted portion reads, "The dossiers also sought the custody of Pakistani terrorist, Ilyas Kashmiri." The documents also revealed that Laden was interested in news linked to Kashmir and several terrorists.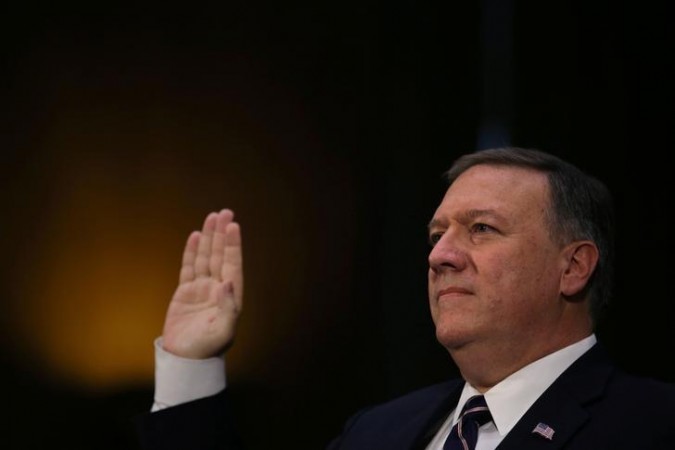 CIA Director Mike Pompeo said that the release of the Laden documents, letters, videos and audio files provide an opportunity for Americans to gain insights into the plans and workings of the terrorist organisation.
"The CIA will continue to seek opportunities to share information with the American people consistent with our obligation to protect national security," Po mpeo said.
"The materials are posted in the original Arabic and in as close to the original form as possible, modified only so the files cannot be edited," the CIA said.