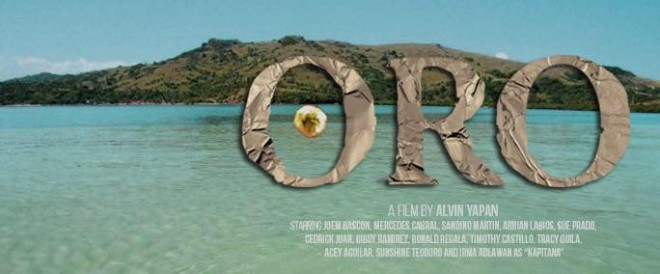 The Metro Manila Film Festival (MMFF) have withdrawn the Fernando Poe Jr. (FPJ) Memorial award for Filipino film Oro due to the ongoing controversy regarding the dog-killing scene in the movie.
Buil Film Awards 2016: Lee Byung Hun, Son Ye Jin and others bag trophy; complete winners list
The executive committee members revealed that the decision to cancel the special award was made after consulting family members of the late actor, according to spokesperson Noel Ferrer.
"Without making any judgement on the artistic merit of the film or cinematic depiction, the MMFF finds the present controversy on the alleged killing of a dog in the course of the filming of the movie effectively casts a doubt on the movie's ability to exemplify the human and cultural values espoused by the late Fernando Poe, Jr," he wrote on his Instagram page.
Earlier, Sen. Grace Poe, the daughter of late Filipino actor, had released a statement regarding the controversial scene in the film. Through the statement, she requested the film festival organisers to investigate the matter and find out if the movie violated the existing law on animal welfare.
"If in fact that were the case [if a dog was indeed killed for the film], I condemn such act and would move for the invalidation of the FPJ award given to the film," she wrote (via GMA News Online).
The Filipino film Oro, starring Irma Adlawan, Mercedes Cabral, and Joem Bascon, landed into controversy after Philippine Animal Welfare Society (PAWS) launched a complaint against its creative team for violating animal rights.
Although director Alvin Yapan and Executive Producer Feliz Guerrero denied the allegations and stated that the controversial scene was important to depict the rural communities in the country, MMFF urged the removal of the controversial scene.
However, PAWS executives do not seem to be satisfied with the editing of the movie as they wrote a complaint to Metro Manila Development Authority (MMDA) explaining their disappointment.
"You can edit it all you want but the fact remains that a dog was killed and it's not right," wrote executive director Anna Cabrera. She also requested the MMFF withdraw the movie.