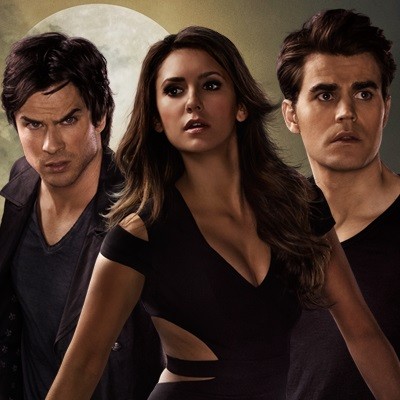 A number of shows, including Julie Plec's "The Originals" and "The Vampire Diaries", and Shonda Rhimes' "Scandal" and "Grey's Anatomy" are airing the final episodes of the season this week.
Most of these shows are ending the season with a bang, and certain events in the finale are sure to leave fans shocked.
Here are some shocking developments fans can expect in the finale episode of each of these shows.
The Originals Finale -- 11 May
The big question as season 2 comes to an end is whether Klaus will bring down Dahlia with some help from his siblings. After what Klaus has done to Rebekah and Elijah, they are hesitant to support him in his latest plan, but are forced to put up a united front.
"Well, they do need to have a united front in this episode which for Elijah, especially, is just about the most infuriating and frustrating predicament for him to find himself in," showrunner Plec told TVGuide. "Klaus is the last person he ever wants to talk to again. By the time we get to the end of the episode we'll be asking the question, will his family survive? Will Elijah and Klaus' relationship survive this latest round of Klaus being Klaus? And how, if ever, will they come back together?"
The Vampire Diaries Finale --14 May
The vampire drama will bid adieu to its lead Nina Dobrev this Thursday, and by the end of the episode fans will finally get to see what's in store for her character, Elena Gilbert. There are conflicting reports on how Dobrev's character Elena will exit from the show; some say she will be killed off, while others note that her memory of life as a vampire will be wiped off.
But Plec has a word of warning to fans – don't be fooled by the promotional photos and videos. "There's a lot more going on in the episode than if you just take those trailers at face value," the executive producer told The Hollywood Reporter.
Scandal Finale -- 14 May
The cast of Shonda Rhimes' "Scandal" have been teasing a shocking finale that could result in the death of at least one fan-favourite character.
"Everything comes to a head in the shocking season finale when Olivia and the team finally make some big moves to take down Command, and Mellie's fate is sealed as the election results are announced," the synopsis of the episode reads.
Grey's Anatomy Finale -- 14 May
Medical drama "Grey's Anatomy" did not wait for the season finale to kill off a fan-favourite character. Patrick Dempsey's character Derek Shepherd was killed off a few episodes ago, and from the chatter on social media, it is clear that fans aren't yet over his death.
But fans will have to brace themselves for more shocking news, as the promo has been hinting at yet another unexpected development. The official synopsis of the episode does not reveal much other than to note, "As the doctors continue to tackle an unfathomable crisis, they are reminded of what is important and brought closer together, on the season finale."
Ardent fans of the show are now predicting the season to end with Alex and Jo breaking up, and Meredith and Alex becoming a pair.