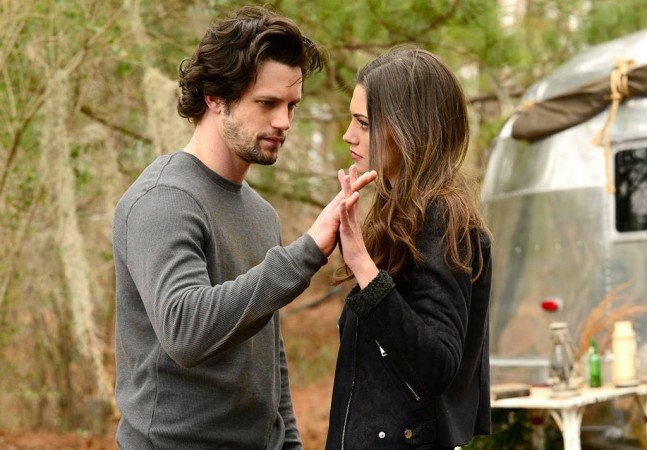 "The Originals" Season 3 ended lasted Friday with episode 22, which proved once again that the Mikaelsons can be defeated but not killed. "The Bloody Crown" saw Hayley (Phoebe Tonkin) preserving the undead bodies of Freya (Riley Voekel), Elijah (Daniel Gillies), Kol (Nathaniel Buzolic) and Rebekkah (Claire Holt) as she searches for a way to cure them.
Potential spoilers ahead
After three seasons' worth of "Always and forever," Klaus (Joseph Morgan) proved in the Season 3 finale that he is ready to suffer unending torture along with inflicting the same on others. Klaus was cemented inside a wall by Marcel (Charles Michael Davis) who is now infinitely more powerful than the originals, thanks to the potion cooked up by Lucien (Andrew lees).
Fans know that the potency of the potion comes from the venom of werewolves of various packs. Therefore, Hayley will look for the key to saving Elijah, Rebekkah and Kol by delving into her werewolf side. In an interview with TV Line, executive producer Michael Narducci also said, "She has a giant puzzle to figure out in order to cure everyone, and given that they're dying from a wolf bite, I think you can guess who she might turn to."
Also Read: Genesis brings Oliver and Felicity back together in "Arrow" Season 4 finale
Narducci also suggested that Hayley will try to communicate with everyone in the real and dream worlds. We do not know if the soul of a werewolf can be accessed the same way a witch's can be, but surely Hayley will not leave any stone unturned.
The best guess would be that Hayley seeks her late werewolf husband Jackson's (Nathan Parsons) help to solve the puzzle. Considering her current relationship with Elijah, it would be interesting to see if her late husband would give his blessing for her to be with the vampire.
Considering the loss of Cami (Leah Pipes) and Davina (Danielle Gillies) in the upcoming season, it would do good to bring Jackson back. However, there is a long time before the casting update for Season 4 is confirmed, especially considering "The Originals" executive producer Julie Plec has revealed in her blog via Entertainment Weekly that the new season will premiere only by early 2017.