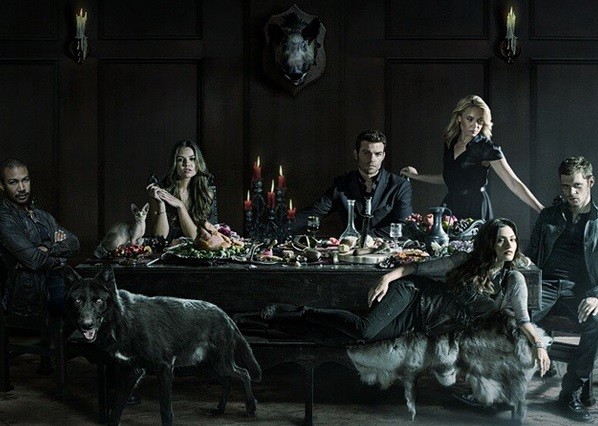 The Mikaelson family is taking a break from blood-sucking and placing curses for a couple of weeks, following Hayley's (Pheobe Tonkin) wedding with Jackson (Nathan Parsons). "The Originals" will air episode 16 of Season 2 on 9 March, but there is lot of tangled story-lines that viewers need to keep in mind before watching "Save My Soul"
First off, Rebekah (guest star Maise Richardson-Sellers), who is trapped in the body of a young witch, keeps getting disturbed by visions. She realises that the body is trying to regain control over her and turns to her former lover and Vampire leader Marcel (Charles Michael Davis) for help.
It would make for an interesting storyline because as of episode 15, "I Love You, Goodbye", Marcel is unaware that Rebekah is the new girl hanging around the Mikaelson family. As saving her life takes higher priority, it can be safely assumed that bringing Kol (Nathaniel Buzolic) back from the dead will have to be postponed.
Meanwhile, Freya (Riley Voelkel), the eldest Mikaelson child, who was thought to be dead for centuries, has come back to see her siblings. Although she saved Rebekah from the madhouse for witches, it is clear that her intentions aren't all good, especially in terms of Klaus and Hayley's baby Hope.
It was revealed in earlier episodes that Freya, the firstborn child of Esther and Mikael, was taken away by her maternal aunt Dahlia. Dahlia had taken her and vowed to take away all firstborn children born to Esther's clan.
Freya who escaped from the clutches of her powerful aunt believes that she is still looking for her and that the existence of baby Hope will assure her return. Hoping to get to the bottom of why Freya has returned and if their big sister can be trusted, Klaus and Elijah (Daniel Gillies) confront her.
In the sideline, Hayley, Klaus and Jackson fight about the best way to protect Hope from Finn (Yusuf Gatewood), Freya and most possibly aunt Dahlia who is set to make an appearance any time soon.