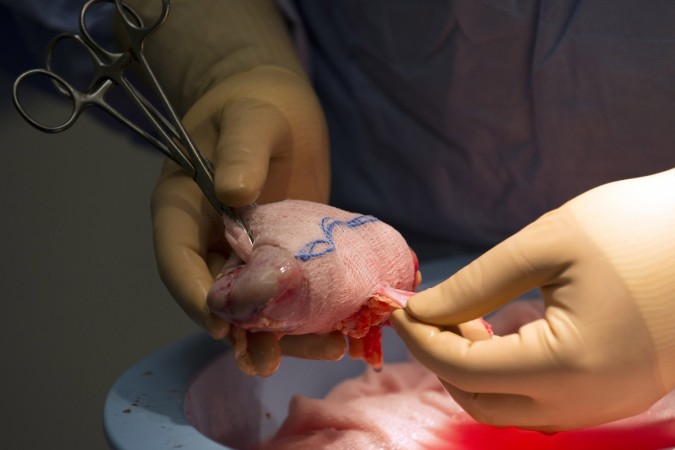 As India gets together to observe Aug. 13 as Organ Donation Day, here are some important facts that should be kept in mind by both the donors and the recipients who wish to undertake any crucial surgery.
Experts say that both the persons (donor and recipient) involved in organ donation should prepare psychologically for the procedure and should allow themselves adequate healing time after the surgery.
"If a relative or a friend is donating an organ, the person has to go through various tests to be sure that he/she is both psychologically and medically fit. A psychological evaluation is necessary to understand that the patient is not being forced to donate their organs," Sundar S, consultant nephrologist at Columbia Asia referral hospital, Yeshwanthpur, said in an official statement.
Important for donors:
· Avoid excessive physical exercise like lifting any heavy objects after the surgery.
· Get kidney function test, urine exam and blood pressure checked every 3 months for a year right after the surgery.
· After a year, one should go for regular check-ups once in every year.
Important for recipients:
For recipients especially, taking care after a surgery is of utmost importance since the body takes some time to adjust to a foreign organ for which these patients are put on strong medications, according to experts.
"The immune system of the body reacts to new organ and does not easily accept it. Hence, we recommend immune suppressive drugs to the patient. These medications are very strong and increases the susceptibility of an infection in the patient," Sundar said.
Post surgery, organ recipients are advised to avoid crowded areas where the risk of contracting an infection is high. Organ recipients should also not eat food from outside till their body gets fully adjusted to the new organ.
Regular check-ups are pivotal when it comes to organ recipients.
The following should be the check-up schedules for organ recipients:
o Twice a week in the first three months
o Once a week in the next three months
o Once in two weeks for the next three months
o Once a month for the next three months
o Once in three months for life long.
Doctors say that one of the most important aspects of organ transplant process is counselling involving not just the donors or recipients but also their families.
"The recipient goes through a lot of pain in the first few days. The body needs time to adjust to the new organ. Also, occasionally, transplant kidneys get rejected on the table and the kidney has to be thrown away. This can have severe impact on the family members and also on the person donating the organ. In such cases, educating and making the family members understand the risks involved in organ transplant is of utmost importance," Sundar added.