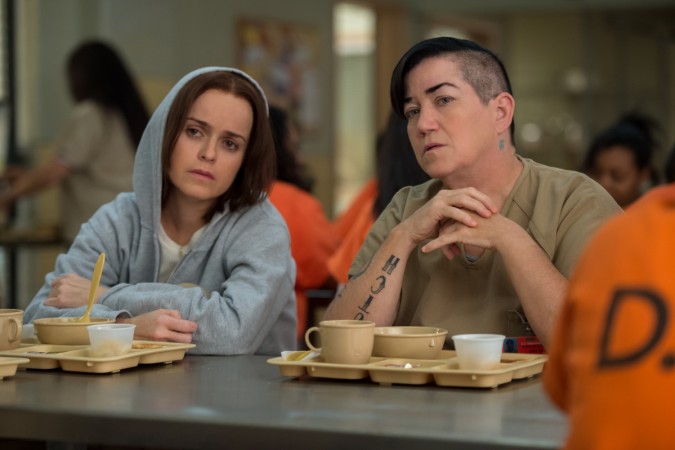 After a year's worth of wait, Netflix is returning with Season 4 of "Orange is the New Black" on Friday, June 15. Now, if you are in India and for some reason do not have a Netflix subscription, then you can still binge-watch it over the weekend, thanks to Colors Infinity.
The colourful inmates of Litchfield women's federal prison are facing more than their regular share of challenges in the upcoming Season 4. As teased in the Season 3 finale, inmates from another prison will be stationed there, meaning double the enemies and fights for bathrooms and literally a little space.
Despite these changes spelling trouble for the inmates, it will mean an all the more entertaining season for the viewers. Season 4 is also more fast and darker than any of the other seasons, and to the joy of many fans, is not centred on Piper Chapman (Taylor Schilling).
Meanwhile, for those wondering if Season 4 will be the last season for "Orange is the New Black," we can confirm that it is not. The show has been confirmed for up to seven seasons, which are likely to be aired on 2017, 2018 and 2019 respectively, unless something drastic happens.
The great news for Indian fans of "Orange is the New Black" is that Colors Infinity will be airing all episodes of the season starting 5 p.m. (IST) on both Saturday and Sunday, following the show's premiere on Netflix on Friday.
Here is a countdown for the Season 4 premiere of "Orange is the New Black:"