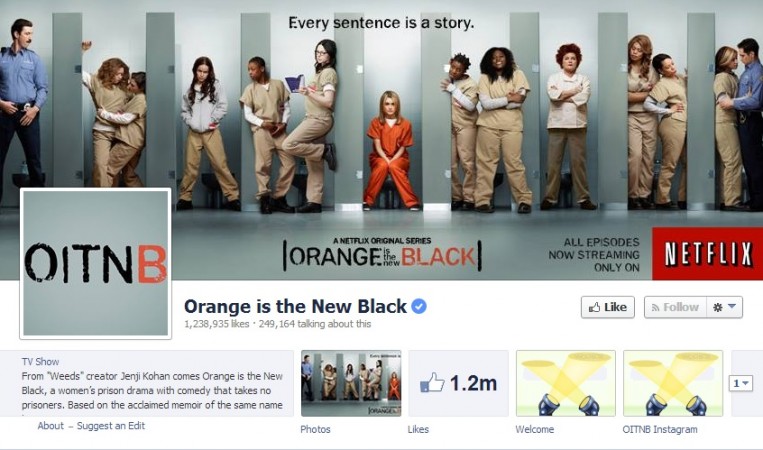 After rumours that Jason Biggs may not appear in "Orange Is the New Black" Season 3, there is another male star who is understood to be exiting from the high voltage jailbird drama.
Pablo Schreiber who plays the endearing character of George "Pornstache" Mendez at Litchfield Penitentiary may not be seen in the upcoming season of "OITNB".
In his recent interview with Vulture, Schreiber suggested that his future in the "OITNB" season 3 is doubtful as now his schedule books are packed for HBO's series "The Brink".
Warning: Major Spoiler Alert
"I'm a series regular now on a show called The Brink on HBO. But his mother is making an appearance on season three" Schreiber said in his interview.
"Mary Steenburgen has been cast as my mom. I'm not sure what she'll do that will advance the Pornstache plotline, but for now, Mendez is in prison, biding his time. Spoiler alert!" he added.
Buzz is that Mendez's mother would try to get custody of her son's child with Daya as she is unaware of the fact that real father of the child is Bennett (Matt McGorry).
"There we go, sounds good," Schreiber said about the speculation, adding: "Thank you for solving that for me there! You've just written the third season."
Meanwhile, a real convict Susan K, who had served in prison for five years for her part in an armed robbery recently called the prison in "OITNB" a fantasy island.
When asked about her experience in jail, she slammed the lack of security showcased in Litchfield Penitentiary on the show and suggested that the jail's kitchen is no where close to reality.
"In the first season there always seemed to be these wooden crates loaded down with fresh vegetables, like Whole Foods was catering everyone's lockdown experience," K said to Washington City Paper.
She further said that prisoners are only involved in opening cans and passing food and no prisoner has the power over dangerous deep fat fryers, dough mixers, or deli meat cutters.
She even went ahead and criticized the season 2's scene where Piper Chapman (Taylor Schilling) smears the wall with an egg for an art project.
"In real life, the guards 'would have thrown a bucket and scrubber in and not fed you again until you cleaned that s*** up," she said.
"Orange Is the New Black" season 3 shooting is underway but its premiere date is yet to be confirmed.