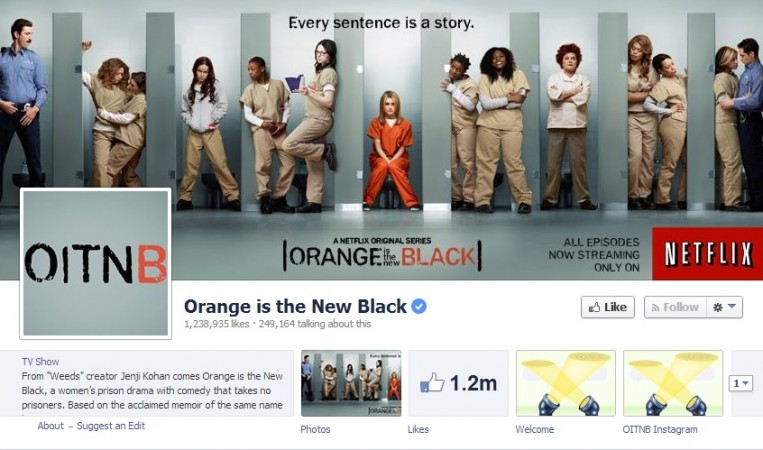 A new member is expected to join "Orange Is the New Black" season 3 cast with potential spoilers suggestting that there would be a time jump and Daya would give birth to John Bennett's baby.
In Season 2, Daya and other inmates of the Litchfield penitentiary concocted a plan and blamed George Mendez for Daya's pregnancy, which led to his suspension. Later, Bennett was shown confessing that he was the father of Daya's baby. Now, it will be interesting to see how they raise their child inside the prison.
"They have different ideas about what should happen, as we've seen before, and that continues to come to a head as we get closer and closer to Month Nine," said Matt McGorry who plays Benett to TV Guide. "Hormones rage and ... in our case, it's even more complicated."
Daya and Bennett's love story is expected to form the major plotline of "Orange Is the New Black" season 3, as season 1 maker Jenji Cohan had built the show on their relationship. It is reported that the show wants to portray situation of mothers in the prison and how they deal with the hardships and living conditions.
Meanwhile, "OITNB" cast member Taryn Manning made an appearance at the 20th Ovarian Cancer Research Fund's Legends Gala in New York City on Wednesday. Manning, who plays Tiffany 'Pennsatucky' Doggett in the show and is known for her fashion sense, was seen in a black mini dress at the event.
"'I've always been a weird, funky dresser. Especially, then in my early twenties. Such a nerd," Daily Mail quoted her statement to Elle Magazine.
Manning will be seen reprising her role in "OITNB" season 3. The release date of the Netflix popular drama is yet to be revealed and the cast of the show includes Taylor Schilling, Laura Prepon, Kate Mulgrew, and Uzo Aduba.